News
Louis C.K. Confirms Allegations, I Love You, Daddy Release Canceled, FX Cuts Ties
As Louis C.K. confirms allegations of his sexual misconduct, his I Love You, Daddy loses its release, and FX cuts ties.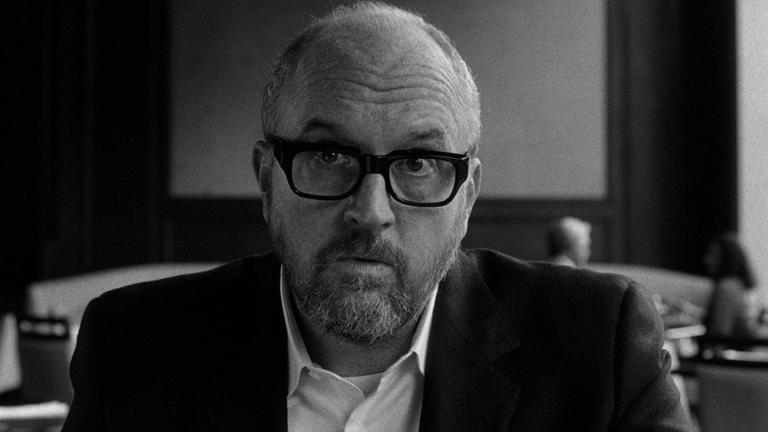 It looks like we can stop using the term "allegations" regarding The New York Times' bombshell report on Louis C.K. Indeed, the popular standup comedian, actor, and filmmaker released a statement in which he confirmed the stories of five women who had spoken about experiences of his sexual misconduct.
"These stories are true," C.K. wrote in a statement to the press and his accusers. "At the time, I said to myself that what I did was okay because I never showed a woman my [penis] without asking first, which is also true. But what I learned later in life, too late, is that when you have power over another person, asking them to look at your [penis] isn't a question. It's a predicament for them. The power I had over these women is that they admired me. And I wielded that power irresponsibly."
This comes on the heels of independent film distributor The Orchard pulling the Nov. 17 release of C.K.'s new film that premiered at the Toronto International Film Festival, I Love You, Daddy. The movie, which C.K. stars in, directed, and wrote the screenplay for, had already seen its premiere gala canceled yesterday. Scheduled to roll out the red carpet on Thursday evening, The Orchard had already axed the big night in preparation for The Times publishing its article.
"The Orchard will not be moving forward with the release of I Love You, Daddy," the distributor wrote in a succinct statement this morning.
Further FX announced Friday afternoon that it is cutting all ties with the comedian, ending the possibility of a Louie season 4, as well as a number of series C.K. was developing with FX as a producer, including Better Things, One Mississippi, Baskets, and The Cops.
"Today, FX Networks and FX Productions are ending our association with Louis C.K. We are cancelling the overall deal between FX Productions and his production company, Pig Newton," FX announced in a statement.
I Love You, Daddy—which we reviewed out of Toronto here—was heavily inspired by Woody Allen's classic Manhattan (1979), both in terms of its black and white cinematography and in its subject matter of a director (John Malkovich) trying to seduce a teenager (Chloe Grace Moretz) to travel with him. C.K. would played the worried father of a daughter being preyed upon by celebrity and prestige. Ironic, no?
I Love You, Daddy currently has no distributor or release date.
RAINN, the National Sexual Assault Hotline offers 24/7 help for victims. You can donate to them here.