News
Lost Neil Young Concert Found
The Michigan History Project recorded Neil Young, Joni Mitchell, Frank Zappa and others in their prime.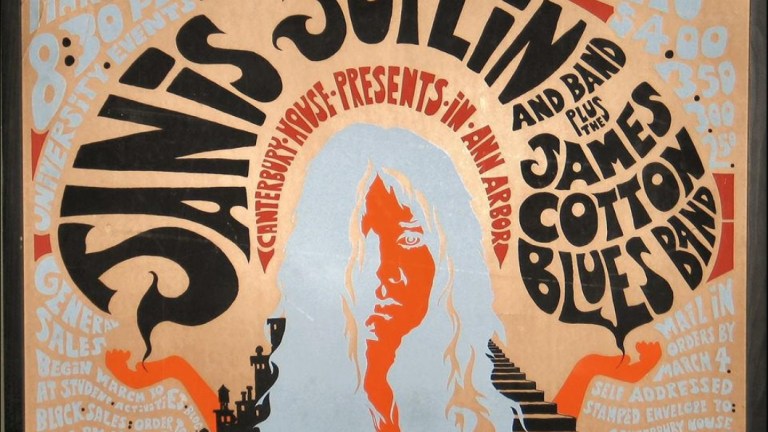 The University of Michigan's Canterbury House hosted some of the hottest rising bands of the late 1960s. Janis Joplin hit the stage on March 15, 1969. Joni performed at the Canterbury on March 8, 9, and 10 in 1968. The last two nights of Neil Young's November 8, 9, and 10 of 1968 shows were chronicled released on his Sugar Mountain – Live at Canterbury House 1968 album. The Michigan History Project unearthed several seven-inch reel-to-reel audio tapes recorded at a student ministry at the University of Michigan in 1968 and is looking to release them, if they can get a record deal, according to Rolling Stone.
While there is not specific mention of which nights the Michigan History Project has recordings of, Frank Zappa and the Mothers of Invention, Buddy Guy, Sun Ra, Richie Havens, Tim Buckley, Odetta, David Ackles, Dave Van Ronk, Gordon Lightfoot, and Janis Ian hit the counterculture hotspot in Ann Arbor, Michigan.
Rolling Stone calls the recordings "historically significant."
"We learned of the existence of the tapes about six years ago," Michigan History Project president Alan Glenn told Rolling Stone. "They were in the possession of a private collector. Then they disappeared, and we were afraid they were gone for good. But a few weeks ago they resurfaced, much to our surprise and relief. Now our first priority will be to get them transferred to a digital format, then make sure that the original analog tapes are safely archived."
Canterbury House was established in the mid-1940s as the Episcopal Student Center for the University of Michigan. In the early 1960s, Reverends Dan Burke and Martin Bell transformed it into a coffee house with folk music patterned after clubs on the East Coast. The recordings, which were made with the consent of the performers, were professional quality. "These from Canterbury House aren't audience-recorded bootlegs but first-rate soundboard captures made on professional equipment," appraised Michigan-based mastering engineer Chris Goosman. "It's an amazing collection with the rare combination of being well-recorded and also well-preserved, and that makes it even more historically significant."
Read the latest Den of Geek Special Edition Magazine Here!