News
Lorena Bobbitt Documentary Coming From Jordan Peele
Jordan Peele's upcoming Lorena Bobbitt documentary series will tell the story from a post #MeToo perspective.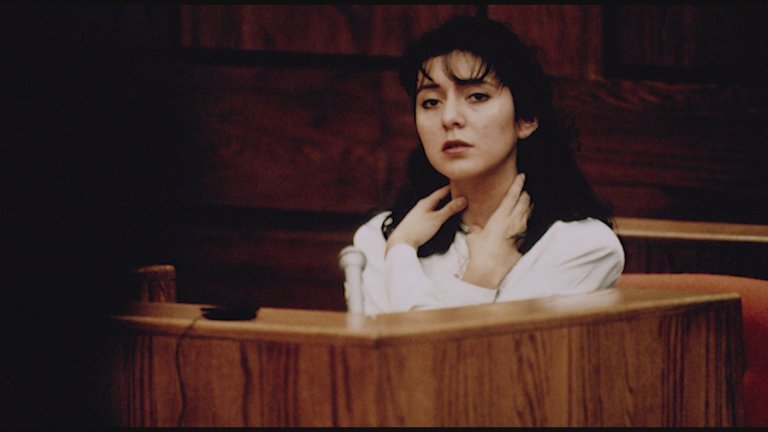 Jordan Peele, who won an Oscar for shedding a light on hidden racial horrors as writer and director of Get Out, will update the trial of Lorena Bobbitt in Lorena, a four-part documentary series for Amazon, according to Variety.
The project is moving forward with Bobbitt's participation. The Virginia woman made national headlines in in 1993 after she cut her husband John Wayne Bobbitt's penis with a kitchen knife and threw it out her car window. Lorena eventually realized the seriousness of the situation and called 9-1-1.
"When we hear the name 'Bobbitt' we think of one of the most sensational incidents to ever be catapulted into a full-blown media spectacle," Peel said in a statement reported by Variety. "With this project, Lorena has a platform to tell her truth as well as engage in a critical conversation about gender dynamics, abuse, and her demand for justice. This is Lorena's story and we're honored to help her tell it."
John Wayne Bobbitt's penis was found in a field in Virginia. It was surgically reattached. During the trial, the prosecution and defense both determined the couple had an abusive relationship. Lorena alleged her husband sexually, physically and emotionally abused her during their marriage. She also testified that he once forced her to have an abortion. In January 1994, Lorena Bobbitt was found not guilty of all criminal charges, on the basis she was temporarily insane.
Lorena , which will be directed by Joshu Rofé (Lost for Life), promises to provide a fresh perspective on the story. The project is described as a "re-investigation of the deep moral issues and human tragedies" in the wake of #MeToo and #TimesUp.
"Our hope for this series is to give viewers pause when the next scandal of the moment is presented to us as macabre entertainment," Rofé said. "Often, there's profound pain and trauma just beneath the surface of stories like Lorena's."
It will also spotlight how the coverage of her 1994 trial laid the groundwork for the 24-hour news cycle, preceding the O.J. Simpson, recounted in American Crime Story: The People vs. OJ Simpson for FX, trial by a year.
Amazon says original news coverage of the incident did not include a national discussion on domestic and sexual assault. "Jordan has proven himself as a captivating voice of social critique, and we are excited to work with him on this project," Heather Schuster, head of Unscripted, Amazon Originals, said in a statement. "Lorena reframes Lorena Bobbitt's story around issues of sexism and domestic abuse and offers Prime members an exclusive new view into how America got her story wrong and maybe continues to get it wrong."
Peele, who created the new Tracy Morgan series The Last O.G., is currently also producing reboot of The Twilight Zone, Spike Lee's upcoming drama Black Klansman, and an H.P. Lovecraft series. He is also producing a stop-motion animated film with his Keegan Michael Key. Peele is also working on the script for his second feature.
The docuseries will be produced by Peele's production company, Monkeypaw, and Sonar Entertainment.
Lorena will be available to stream for Amazon Prime members.