News
Link Tank: Xbox One X Drops to $399.99 For Black Friday
Xbox One X, Naomi Watts, George R.R. Martin, and more in today's daily Link Tank!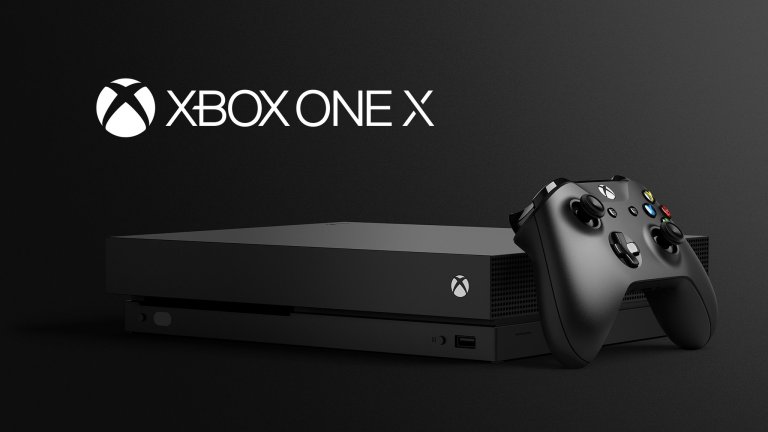 A dead 'Arrow' character will return later this season.
That Lazarus Pit sure is handy. Malcolm Merlyn, the deceased "Dark Archer" and former leader of the League of Assassins, will return later this season on The CW's Arrow in a capacity yet to be revealed.
The creators of Wallace & Gromit are giving the company to their employees.
Aardman Animation, the stop-motion studio behind the Oscar-winning Wallace & Gromit shorts and Chicken Run, has brokered a new deal that puts ownership of the studio in the hands of its devoted team of employees. Founders Peter Lord and David Sproxton, who started the company in 1972, has ordered 75% of shares placed into a trust, where they will be held for Aardman's workers.
Xbox One X is dropping to $399.99 for Black Friday.
Microsoft has decided to push the Xbox consoles really hard this Thanksgiving, and it means the Xbox One X $469.90 at Amazon is dropping to its lowest price yet as part of a Black Fridat sale. In fact, all Xbox console prices are dropping, as is the cost of Xbox Game Pass, Xbox Live Gold, and a bunch of digital games.
Game of Thrones prequel star Naomi Watts has never seen the original series.
It's hard to imagine anyone who is not watching Game of Thrones—and nearly impossible to think that someone who is about to star in the highly-anticipated spinoff hasn't seen any of the series. But that's apparently the case with ​Naomi Watts who, after being cast in the Thrones prequel series, had to get to work on watching the show.
Watch Jimmy Fallon crack up over stories about why people are Grinches.
It's not just the pharmacy down the street that has jumped on the holiday bandwagon a little early. Jimmy Fallon did a holiday-themed "Hashtags" segment on Friday's episode of The Tonight Show.
Twitter's CEO explains why he believes follower counts are meaningless.
Twitter CEO Jack Dorsey has admitted that he thinks Twitter's Follower count is an entirely meaningless metric. In fact, Dorsey actually states it was a mistake to have made the number so prominent and believes it's an aspect of Twitter that needs rethinking.
George R. R. Martin opens up on the difficulty of writing The Winds of Winter.
The saga of the Iron Throne is slowly winding its way to closure, though the next book in A Song of Ice and Fire, The Winds of Winter, is still just a gleam in the eyes of long-suffering fans. In a recent interview with The Guardian, George RR Martin discussed frankly the challenge in putting together his latest novel, and why supplementary works like Fire and Blood have come out before it.