News
Link Tank: Win The Complete MCU Phase 1-3 Collector's Edition Box Set
Marvel Cinematic Universe, Stranger Things 3, Mad Magazine, and more in today's daily Link Tank!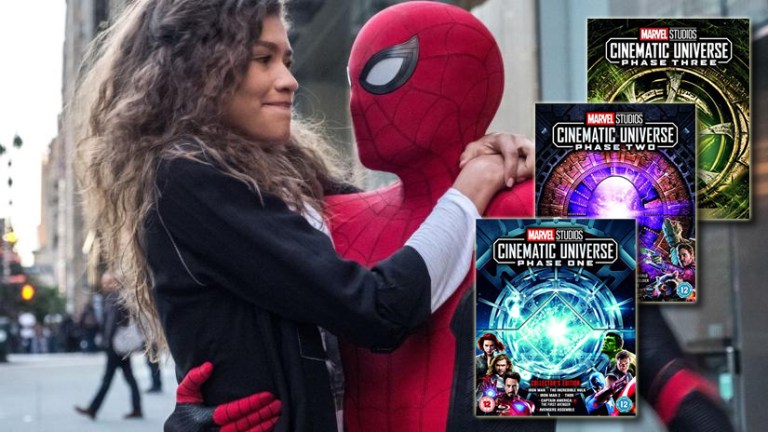 Enter to win a special collector's edition box set of the complete MCU Phase 1-3.
"To celebrate the release of Spider-Man: Far From Home, we've partnered with our friends at Inverse.com to reward one lucky geek with the complete MCU Phase 1-3 collector's edition box set. The winner will be selected on July 12th and then notified via email. Good luck!"
Here's why a more historically accurate take on Mulan is a good thing.
"Over the weekend, the teaser trailer for the Disney's upcoming live-action Mulan movie was released. I thought the trailer looked amazing, and since it had long since been announced that there would be no songs in this adaptation, that change wasn't a shock to me, but it seems like a lot of people are disappointed that this version will not have the iconic music, Mushu, or Li Shang."
Here's how Mysterio's mystery was crafted in Spider-Man: Far From Home.
"Mysterio. The name alone can give goosebumps to even the most basic comic book fan. He's one of Spider-Man's most devious, cunning, and visually stunning villains. And yet, it wasn't until Spider-Man: Far From Home that he was brought to the big screen. Oh, and by the way, this time he's not a villain, he's a hero."
Here are the eleven most important pop culture references in Stranger Things 3.
"Netflix had no idea when Stranger Things first premiered three years ago that it would have a global phenomenon on its hands. With the series' third season premiering on July 4, a whole new smattering of retro pop culture Easter eggs have revealed themselves to fans. Yes, there's a bit of Jaws in there this time around — the Spielberg classic, and these new episodes, take place during Independence Day."
Here are twelve things that you may not know about the recently defunct Mad Magazine.
"As fast as popular culture could erect wholesome depictions of American life in comics, television, or movies, MAD Magazine was there to tear them all down. A near-instant success for EC Comics upon its debut in 1952, the magazine has inspired generations of comedians for its pioneering satirical attitude and tasteful booger jokes."
Here's everything that you need to know about digital comics.
"Comic book characters dominate America's pop culture scene, with movies such as Avengers: Endgame and Captain Marvel grossing more than a billion dollars each at the box office. Naturally, this will inspire people who have never read a comic book to check one out—but where to begin? Comic shops aren't nearly as commonplace as they were in the 1990s, so we at PCMag suggest firing up a PC, smartphone, or tablet and diving into the thrilling, convenient world of digital comics."