News
Link Tank: Why the New Season of Veronica Mars Angered Fans
Veronica Mars Season 4, Avengers: Endgame, HBO's Chernobyl, and more in today's daily Link Tank!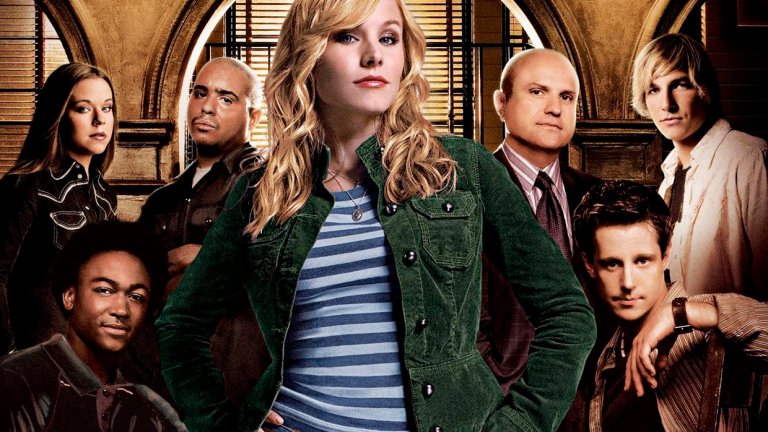 A deleted scene of Avengers: Endgame shows a new side of both Thor and Rocket Raccoon. 
"Avengers: Endgame showed us a new side of both Thor and Rocket Raccoon. The God of Thunder struggled with depression after failing to stop Thanos, while Rocket dealt with the loss of his friends. Teaming the two characters up for the movie's epic "Time Heist" allowed them to support each other, and a deleted scene shared on Twitter reveals a bit of "bonding" that went missing from the movie's final cut."
Here are a few of the wild ways that Marvel's What If…? animated series could go. 
"Marvel's What If…? will be the first animated series produced under the Marvel Cinematic Universe banner, and it's going to blow our minds. Narrated by The Watcher (voiced by Jeffrey Wright), the series will explore key Marvel moments that happen a little differently than what we saw in the films. We know the first is that Peggy Carter gets the super soldier serum, making her the Cap we know and love, but that leaves the rest wide open."
Scammers offering early access to Facebook's Libra cryptocurrency are stealing personal information.
"If you search YouTube for Facebook's Libra, you'll find plenty of videos that tell you how to buy the digital currency. The problem is that many of the videos are published by scam artists who are apparently trying to steal your personal information. How do we know they're scams? Libra hasn't even been launched yet."
Here's why the ending of the new season of Veronica Mars has angered so many fans.
"When Veronica Mars returned as a movie in 2014, it leaned heavily on fan service. Hell, it even took place during a high school reunion, so basically everyone from the original three seasons had a reason to show up. The best part about the new Hulu revival of the series — which the streamer surprise-dropped this past Friday, a week ahead of its scheduled release — is that it largely does away with any of that nostalgia, shedding the "hey look, it's that person" vibes for a mystery that's not reliant on old teenage beef."
Chernobyl will soon be more accessible for tourists according to Ukraine. 
"The Chernobyl exclusion zone, once considered one of the most dangerous places to step foot in on Earth, has taken on a much different role in recent years. The site of the 1986 accident that blew open the core of the Chernobyl nuclear power plant and flooded the surrounding area with radiation is a tourist attraction today. The HBO miniseries Chernobyl has made the spot more popular than ever, and rather than discourage the public's fascination with the disaster, Ukraine is deciding to embrace it."
Huawei allegedly helped build North Korea's 3G network in secret.
"Huawei is facing more trouble amid reports that it secretly helped build North Korea's 3G network. On Monday, The Washington Post documented how Huawei allegedly used a partner Chinese vendor, Panda International, to funnel Huawei's networking equipment into North Korea as far back as 2008."