News
Link Tank: Why The Internet Is Too Big
The Internet, Alexander Skarsgård, Breath Of The Wild 2, and more in today's daily Link Tank!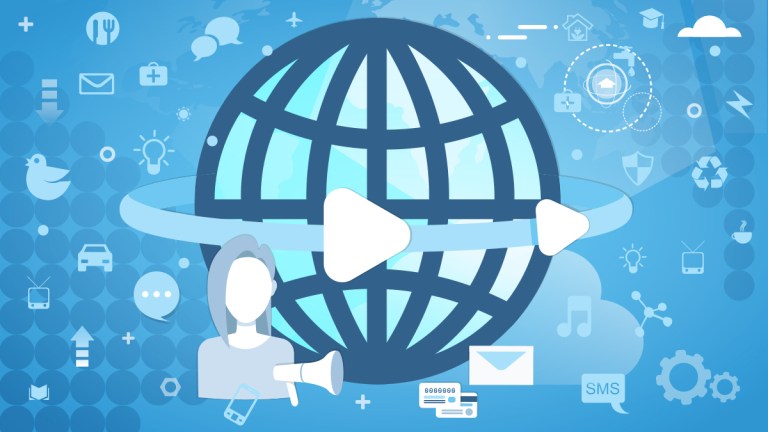 Here's why the internet is currently too big. 
"One of my fondest memories of the internet involves me sitting alone in a neighborhood restaurant, watching the snow fall. It was a Friday evening and I was feeling lonely, so I tweeted about it. Then two friends, Tim and Robin, people I hadn't even met at that point, "kept me company" as I ate alone, chatting with me on Twitter while the snow fell."
The sequel to Breath of The Wild may bring back this classic item from the Zelda games.
"The Legend of Zelda: Breath of the Wild was a huge step forward for Nintendo's beloved series, but it also removed one of Link's most iconic tools: the hookshot. After BotW's release, the company revealed how close it came to including an exciting new version of the classic item, and with the announcement of Breath of the Wild 2, some fans are hopeful that the hookshot could be making a comeback. Based on everything we know, it actually seems pretty likely — the new trailer might even tease a fresh spin on the old feature."
Here's why romantic comedies are thriving on Netflix.
"There was something therapeutic about openly weeping at the end of the tremendous and overlooked Someone Great on Netflix. Yes, perhaps this writer just had a particularly tough week, and maybe, just maybe, she errs on the side of overworked, but regardless, the opening floodgates were a trap door to a catharsis I couldn't have imagined I needed. Good cinema has this effect."
Here's why Jessica Jones' take on Hellcat is Marvel storytelling at its best.
"Because the stories in Marvel's Netflix series were always far more grounded than their big screen counterparts, many characters were drastically reimagined in order to fit organically into the MCU's heightened, yet still realistic New York City. Despite Patsy Walker's heroic origins in Marvel's comics being explicitly mystical—the kind of mystical that doesn't really exist within Jessica Jones' world—the series began to explore that part of her mythos in its second season as Trish desperately fought to become empowered like her sister."
Here's why Dark is the best Netflix show that you are currently not watching.
"Buried among all the competitive chefs and makeover teams and telekinetic '80s teens, there's a little time-travel adventure show nestled into Netflix's impressive array of foreign-language programming that's a lot more thrilling and addictive than you might expect. Dark, Netflix's first German-language original series, became a mini-sensation after it debuted in 2017, pretty much through word of mouth alone. People were finding it months later, blowing through it as fast as one possibly can blow through an esoteric meditation on the nature of time and reality that you have to read subtitles to understand. Dark quickly got a second season, which dropped at the end of June, expanding its world and turning a mere curiosity into a marvel."
Alexander Skarsgård nearly played Thor in the Marvel Cinematic Universe.
"Marvel fans may have trouble imagining Thor played by anyone other than Chris Hemsworth, but apparently, Alexander Skarsgård was pretty darn close to getting the role. How close, you ask? He tried on the costume, held the hammer, and even filmed an audition in the garb."
Fortnite has dropped its support for a very old graphics card.
"Have you been playing Fortnite on a very old PC? Well, it's finally time to upgrade your graphics card as Epic Games has announced support for DirectX 11 will be required as a minimum going forward. The Fortnite Team posted on the Epic Games website late last week to inform players that with the start of Season 10, Fortnite will require DirectX 11 to run. It means in order to keep on playing you'll need a graphics card or chip with DirectX 11 support."