News
Link Tank: Why Joker Is the Most Controversial Movie This Oscar Season
Todd Phillip's Joker, HBO's His Dark Materials, Star Wars: The Rise of Skywalker, and more in today's daily Link Tank!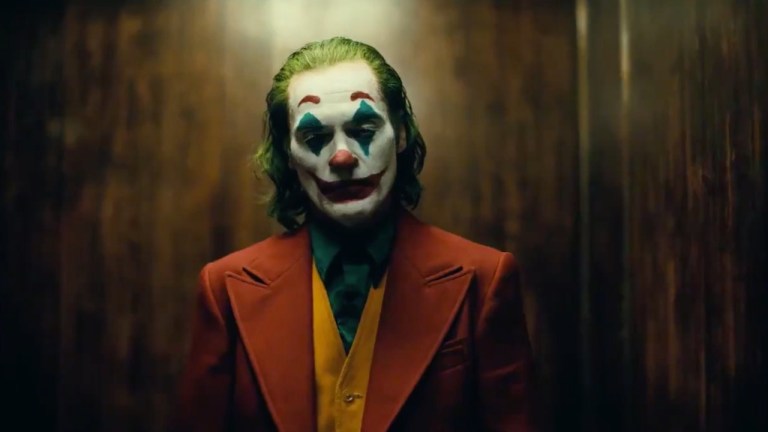 A Star Wars novel may reveal which Death Star will be featured in The Rise of Skywalker.
"Even the first Star Wars: The Rise of Skywalker trailer that debuted in April implied that the ruins of a Death Star would feature prominently in the upcoming film, and because the second Death Star is where Palpatine died — and he's slated to return — this location is probably Endor. But one dedicated fan who read the canonical Star Wars book Aftermath: Life Debt recently shared one crucial detail on Reddit that might prove it's the second Death Star, and the planet Rey visits with her fellow Resistance fighters is none other than the forest moon of Endor. There are, however, some direct connections to Alderaan, the planet destroyed by the first Death Star during A New Hope."
The highly anticipated HBO adaptation of His Dark Materials finally has an official release date.
"Fans have been eagerly awaiting HBO's His Dark Materials, an adaptation of the Phillip Pullman trilogy by the same name. Starring Dafne Keene, Ruth Wilson, James McAvoy, and Lin-Manuel Miranda, the series finally has an official release date: November 4. You can check out the announcement video below."
Scientists of the United Nations endorsed a piece of the Green New Deal to fight global inequality.
"The United Nations released a new science-based report Wednesday that shows the ways climate change can reverse the progress the world has made to end inequality through the U.N.'s sustainable development goals. The international institution offers plenty of solutions to combat this disappointing reality, but among them is a key piece of a proper Green New Deal—and that's a just transition, baby."
Here's why Joker is already the most controversial movie of the Oscar season. 
"Prepare for an absolutely chaotic Oscar season. That's, naturally, what the Joker would want, and it figures the Clown Prince of Crime will likely play a crucial role in the race for Hollywood's most prestigious award thanks to Todd Phillips' Joker, an origin story for Batman's most famous foe starring Joaquin Phoenix in the role."
Star Wars actor Anthony Daniels has finally explained the mystery of a C-3PO trading card.
"When Star Wars was released in 1977, the sprawling and detailed mythology created by George Lucas existed mostly in the director's head. There was no online hub to confirm how to spell Chewbacca or learn the name of the actor who played him. (The late Peter Mayhew, for the record.) Fans who wanted information beyond the scope of the film had to look toward the novelization by Alan Dean Foster, theStar Wars comic books issued by Marvel, or a series of trading card sets released by the Topps company."
Fujifilm has announced the entry-level X-A7 mirrorless camera.
"Fujifilm's mirrorless camera system has long been a darling of enthusiasts and pros alike, thanks to features and performance that are often class-leading among models with APS-C image sensors. But the company has yet to make a compelling entry-level option. It came close with last year's X-A5, but we were disappointed by its inconsistent autofocus perofrmance and useless 15fps 4K video."