News
Link Tank: Why Do The Cowboys and Lions Play Football on Thanksgiving?
Thanksgiving, NASA, Home Alone, and more in today's daily Link Tank!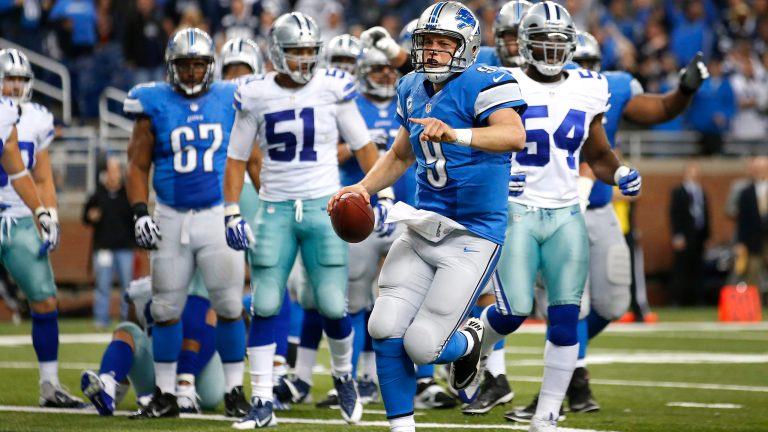 NASA reveals what scientists hope to find at Mars' 2020 landing site. 
"NASA's long-awaited decision on where the Mars 2020 rover will touch down on the red planet has become the march madness of space exploration. This week, NASA crowned a champion and elaborated on how this mission will seek to achieve a feat no other Mars rover has done before."
Why do movie prequels tend to disappoint?
"Franchises are hard to sustain. Once something iconic is over, how do you move forward continuing to milk the cash cow that has become a staple of your business? Prequels! Three of the biggest franchises of all time are Lord of the Rings, Harry Potter, and Star Wars, and besides having made a lot of money and having huge fandoms, they also all have terrible prequel franchises in common."
A secret audio recording has complicated the 400k GoFundMe debacle.  
"The bizarre, winding tale of the $400,000 GoFundMe campaign for a homeless man just got even messier. Speaking through her attorney, Kate McClure is now claiming that she was involved in an abusive relationship, and that falsified, feel-good story was concocted by her boyfriend and a homeless man for a viral GoFundMe campaign. On Monday, McClure's attorney shared an audio tape that McClure allegedly recorded in secret in which she argues with her ex-boyfriend about the situation."
YouTube will disclose when videos are government-funded. 
"YouTube, Google's popular video service, has announced it will now label all videos created by state-funded media outlets. In a 3 November blog post, YouTube pledged it would be increasingly transparent in the content it hosts on its site. This move involves labelling content funded partially or wholly by government or public money. Although, YouTube won't specify to what degree the video was funded from this source, or exactly where in the government the money came from."
A Home Alone clothing line has just arrived for the holiday season.
"Little Nero's Pizza isn't fiddlin' around, and neither are The Roosevelts. Just in time for holiday party season, the apparel company—more popularly known as RSVLTS—has launched a clothing line based on Home Alone, the John Hughes-penned 1990 family classic starring Macaulay Culkin."
Why do the Cowboys and Lions always play football on Thanksgiving?
"Stomachs full of turkey, tryptophan coursing through veins, millions of Americans belly up to the TV to watch the Detroit Lions and Dallas Cowboys play football on Thanksgiving. It's a Thanksgiving tradition almost as entrenched as no one touching the green beans. But why do the Lions and Cowboys play on Thanksgiving every year instead of spreading the love around and giving other NFL teams a chance to host a turkey day game?"
Tumblr's child porn crackdown has ensnared legit blogs in purge.
"Your favorite blogs on Tumblr may have been deleted over an attempt to root out child pornography. Tumblr has been carrying out a blog purge after its iOS app was delisted from Apple's App Store last week. As of Monday, the app was still missing from the store."