News
Link Tank: Why Alfie Allen's Emmy Nom Is Deserved
Alfie Allen, Coming To America, Trey Anastasio, and more in today's daily Link Tank!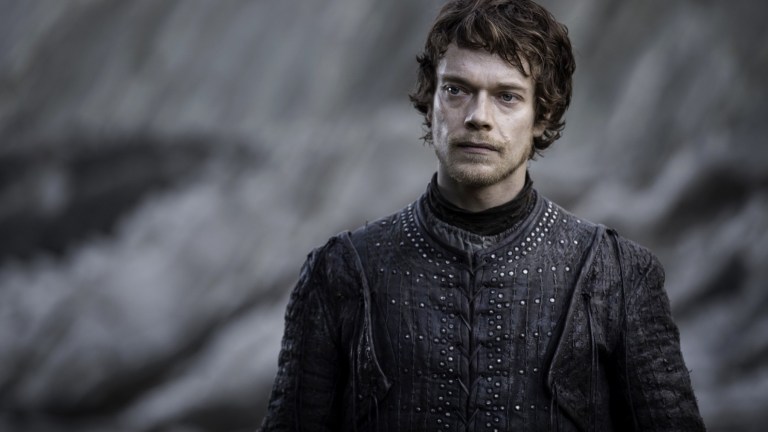 Here's why Alfie Allen's Emmy nomination for Game of Thrones is well deserved.
"Game of Thronescollected 32 nominations for the 2019 Emmys, with the acting categories featuring at least two actors nominated in each category. Among the actors nominated was actor Alfie Allen, who played Theon Greyjoy on the series. He earned a nomination for Outstanding Supporting Actor in a Drama Series, but the nomination may give viewers pause, as Allen didn't feature as prominently in Game of Thrones' eighth and final season. He died in the third episode of the season, after all."
Here's why Cho Chang from the Harry Potter series deserved better.
"Despite how disappointing the Harry Potter universe has been since the ending of the series and the beginning of J.K. Rowling's word vomit about things after the fact, one of the best things about the books is stil going back to them and realizing how my opinions have changed. When I was younger, it was easy for me to just side with Harry and absorb his thoughts on people. Since my late teens and beyond, I find myself siding less with Harry's opinions and more willing to examine the prospectives of side characters and antagonists. One of the characters I've come to really appreciate is Cho Chang."
Here are the weird ways that NASA thought moon dust mind kill Apollo astronauts.
"Prior to the first Moon landing, scientists had good reason to believe the lunar surface was covered in a fine layer of dust. While this might not sound like a big deal, it presented a host of concerns to the Apollo mission planners. In 1955, pioneering Cornell scientist Thomas Gold controversially theorized that the lunar surface was covered in a fine rocky power, the result of countless collisions with large and small meteorites and the effects of solar radiation breaking down surface materials. Many scientists objected, but NASA took this possibility very seriously, particularly during the planning stages of the Apollo program. For NASA, the presence of Moon dust, known as regolith, produced no shortage of potential problems."
Here's why the new Trey Anastasio documentary is more than just for Phish fans.
"It's an incredible time to be a Phish fan. The average person maybe had a friend in college who never shut up about the rock-jazz-funk-jam band that occasionally plays bluegrass and sings barbershop tunes, but also blasts off into avant-garde ambient soundscapes. If you are that friend, however, you know that even with three decades under their belt, this group of Vermont-based weirdos keeps getting better."
Nike is releasing a new sneaker inspired by Eddie Murphy's 1988 comedy Coming to America.
"Giannis Antetokounmpo, the NBA's 2019 Most Valuable Player, is paying homage to his favorite movie with a new Nike basketball sneaker inspired by Eddie Murphy's 1988 romantic comedy Coming to America, Geek.com reports."
Oakland, California has banned facial technology in the city.
"Oakland, California has become the third city in the United States to ban the use of facial recognition in public places, following San Francisco and Somerville, Massachusetts which imposed their own restrictions in May and June, respectively. As reported by Vice, any facial recognition – defined as "an automated or semi-automated process that assists in identifying or verifying an individual based on an individual's face" – cannot be acquired, obtained, requested, or accessed."