News
Link Tank: Valkyrie Will Be the MCU's First LGBTQ+ Hero
Tessa Thompson's Valkyrie, The Art of Self-Defense, Revenge of the Nerds, and more in today's daily Link Tank!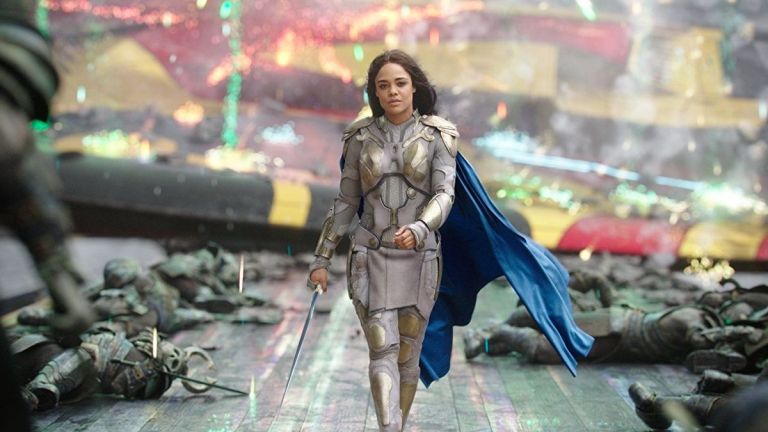 A new unaltered version of Star Wars Episode IV: A New Hope may be returning to theaters.
"In 1977, the film we think of now as Star Wars Episode IV: A New Hope was just called "Star Wars." Contrary to popular belief, George Lucas did not slap that "Episode IV" stuff onto the opening title crawl of the movie until a theatrical re-release in 1981. Ever since then, one could argue, Lucas altered Star Wars every time it was re-released, culminating in the controversial — but canonical —Special Editions in 1997. Since then, a theatrical re-release of the original Star Wars film that started it all has been off the table. That is, until now."
Tessa Thompson's Valkyrie will become the first openly LGBTQ+ hero in the MCU.
"After 23 films and over a decade of content, Marvel is finally giving us an LGBTQ+ hero in the MCU. CEO Kevin Feige announced that Valkyrie, played by Tessa Thompson, would be canonically queer in the upcoming Thor: Love and Thunder. It's an exciting development, especially after a queer scene featuring Valkyrie in Thor: Ragnarok was left on the cutting room floor. Thompson, who herself is openly bisexual, has long championed the character's bisexuality."
Here's how Jupiter's volcanic Io continues to surprise scientists.
"Scientists have published five years of observations of Jupiter's volcanic moon Io, revealing just how strange the world is. They even describe one volcano that might be influenced by the moon's orbit."
Jesse Eisenberg gives a note-perfect lead performance in The Art of Self-Defense. 
"The Art of Self-Defense, the latest feature from writer-director Riley Stearns (Faults), is a movie that rarely goes on the attack. In splitting the difference between a fragile male-ego comedy like Foot-Fist Way and a button-pushing violent satire like Fight Club, the film ends up feeling like it's moving in a crouched position, often countering viewer expectations in clever ways but rarely landing its larger thematic punches. At the very least, Stearns, a deliberate and thoughtful filmmaker, is taking big swings. Luckily, he also has a not-so-secret weapon: a fascinating, note-perfect lead performance from Jesse Eisenberg."
Here are twelves facts about Revenge of the Nerds on the film's 35th anniversary.
"In the summer of 1984, nerds were mainly perceived as guys who wore pocket protectors and had tape on their glasses. But in Silicon Valley, Steve Jobs was inventing the type of nerd culture we're familiar with today. Decades later, nerds rule the world."
Nintendo is facing a new class-action lawsuit involving Joy-Con controllers.
"Nintendo is facing a potentially very expensive class-action lawsuit claiming the Joy-Con controllers shipped with the Switch are in fact defective. As Gamesindustry.biz reports, the lawsuit is being handled by Chimicles Schwartz Kriner & Donaldson-Smith (CSK&D) and it covers all US Switch owners who care to join. The complaint alleges that, "the joysticks on Joy-Con controllers are defective, leading users to experience drift issues. Specifically, the complaint alleges that the joystick on the Joy-Con controllers will automatically register movement when the joystick is not being controlled by the user and interfere with gameplay."