News
Link Tank: Uber Set To Ban Low-Rated Riders
Uber Ratings, Jason Mitchell, San Diego, and more in today's daily Link Tank!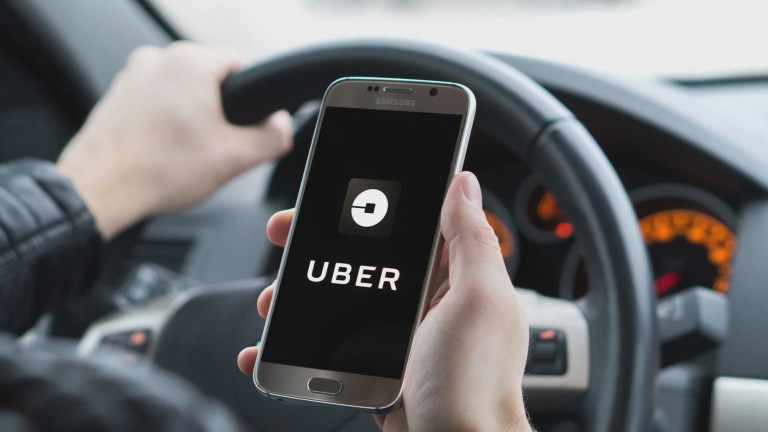 Game of Thrones documentary "The Last Watch" reveals motivations of the Night King. 
"Game of Thrones fans spent years wondering why the Night King seemed determined to turn all of Westeros into a frozen wasteland, but in the HBO show's final season, we barely got an explanation for the character's motives before he was killed halfway through Season 8. Sure, Bran Stark offered up a few cryptic lines of dialogue about the Night King's desire to wipe out human memory, but that's not exactly a satisfactory explanation for the villain Game of Thrones spent seven seasons hyping up as the ultimate big bad."
The Chi star Jason Mitchell has been accused of sexual harassment by current showrunner.
"Jason Mitchell, who's best known for playing Eazy-E in Straight Outta Compton and Ronsel Jackson in Mudbound, has been accused of sexual harassment by Ayanna Floyd, the current showrunner of the Showcase television program The Chi."
A man has taken the first ever photo of a living Colombian weasel. 
"A man rediscovered the rarest South American carnivore after uploading a picture of it climbing on his toilet to a citizen science database. The Colombian weasel is South America's smallest weasel, and is known only from six specimens. It has never been photographed alive—until 2011, when it showed up at architect Juan M. de Roux's house. This is the first confirmed record of the species during this century."
Here's the reason why we sing in the shower.
"Regardless of the quality of their vocal stylings, few people can resist the urge to belt out a song behind the glass doors of their shower. In addition to being private, there's also not much else to do in there. But the same could be true for bedrooms, dressing room stalls, or anywhere a person finds themselves alone. What makes shower enclosures so appealing for amateur vocalists?"
Here are the best beaches in San Diego.
"A common knock on San Diego is that it's "just a beach town." For ocean lovers, that's a gentle jab at worst. For culture seekers, it couldn't be more of an oversimplification. More than just patches of surf and sand, beaches allow a large part of San Diego's life to revolve around the water. Locals wouldn't have it any other way."
Uber will now start banning consistently low-rated riders.
"Being a bad Uber rider can cost you access to the app. On Tuesday, the ride-hailing company threatened to ban users who've accumulated too many low reviews from Uber drivers. "Riders may lose access to Uber if they develop a significantly below average rating," the company said in a blog post."