News
Link Tank: Uber Launches $14.99 Monthly Ride Subscription
Uber, Ben and Jerry's, IBM, and more in today's daily Link Tank!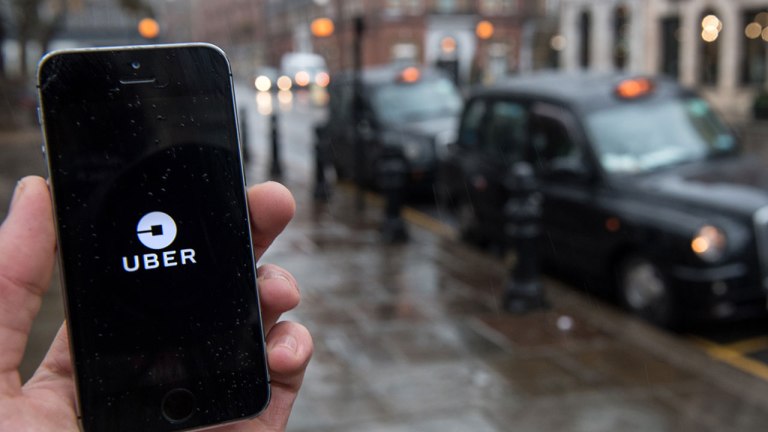 "Naturally Occurring Batteries" on Mars may hold clues about life's origin. 
"In the competition to be the biggest scientific cliché, right behind "The mitochondria is the powerhouse of the cell," comes the phrase "Carbon is the building block of life." But beyond the boundaries of Earth, life may be pieced together following a different set of rules. The race is on to figure out what, exactly, those rules might be, and a new a study published today in Science Advances by the Carnegie Institution for Science, is starting to find answers. In the paper, researchers determined that Martian carbon was essentially made by a naturally-occurring battery. It's a significant step forward in figuring out exactly how organic Martian compounds came about, since biology isn't responsible. Led by senior staff scientist Andrew Steele, the group analyzed three Martian meteorites, Tissint, Nakhla, and NWA 1950, and showed that the organic compounds found inside match those of compounds previously found on Mars rover missions."
People are mad at this Ben and Jerry's Ice Cream.
"Yesterday, Ben & Jerry's announced a new flavor: Pecan Resist. The activism-themed flavor is chocolate ice cream with two types of fudge and three kinds of nuts, and in addition to sending a message with its name, the company will be supporting four different organizations that are fighting 'the Trump administration's regressive and discriminatory policies.' And boy, are people mad."
Uber launches a $14.99 ride pass monthly subscription. 
"Uber really wants you to use its service exclusively for your transportation needs, but in order for that to happen the ridesharing service realized consumers need a little more control over the prices they pay per ride. With that in mind, a new subscription option is being rolled out called Uber Ride Pass."
IBM's blockchain push is failing to gain solid ground. 
"IBM's blockchain efforts have seemingly not been as successful as the company had hoped. Although the company has now announced a partnership with logistics company Maersk, it's still not getting the takeup from carriers around the world, and it believes it's because other carriers see Maersk's involvement as a risk."
These crazy YouTube videos still can't be explained. 
"For as long as humans have had a way of committing moving images to tape, pixelated frames have been used to document the sinister, the peculiar, and the downright unexplainable. YouTube has long been a repository for some of the creepiest mysteries of the modern age ever caught on camera, and the endlessly obsessive and curious internet hive mind has ferreted out the truths lurking behind many of these eyebrow-raising videos. But occasionally, that is not the case. These are six of those stories."
A dog-friendly restaurant in Texas will pay you $100 an hour to pet puppies.  
"If it's a publicity stunt, it's an adorable one. MUTTS Canine Cantina, a dog-friendly restaurant and dog park with locations in Dallas and Fort Worth, Texas, recently announced they would be taking on a fall intern. Their job? To pet puppies. Lots and lots of puppies. For $100 an hour."
Scientists find link between Parkinson's disease and the appendix. 
"Scientists have found further evidence that the gut, or more specifically the appendix, might play a role in the development of Parkinson's disease. The international team of scientists reviewed two datasets, including a large registry from Sweden, and found that removal of the appendix was associated with a decreased risk of developing Parkinson's disease. They also found that the human appendix contains clumps of a protein called alpha-synuclein in a form associated with the disease. There's more work to be done, and the authors are not advocating that people preemptively remove their appendixes, but they hope that the research could provide a pathway towards treatment."