News
Link Tank: Uber Co-Founder Travis Kalanick Steps Down As Board Member
John Mulaney & The Sack Lunch Bunch, Star Wars: The Rise of Skywalker, Travis Kalanick, and more in today's daily Link Tank!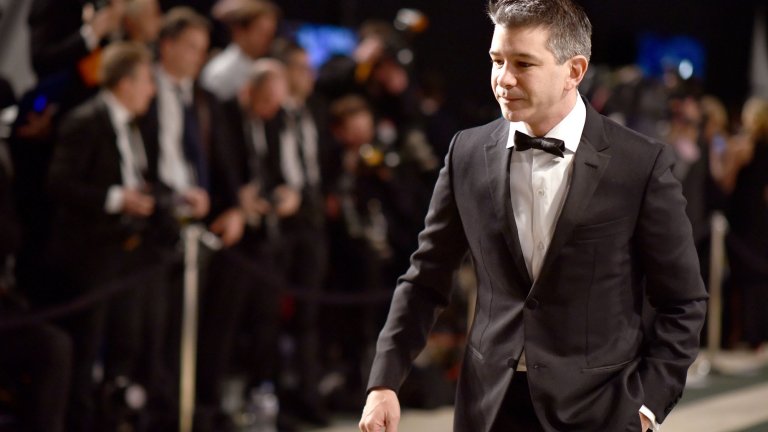 Here are five ways that The Rise of Skywalker could have been fixed without altering the plot.
"Complaining about the big, broad swings of the lightsaber that is Star Wars: The Rise of Skywalker's plot is boring. We can whine endlessly about the specific writing decisions and whether they're bad or good, but, where does that get us? Plus, if you liked The Rise of Skywalker, but you're scratching your head about a few things, you're probably kind of sick of trying to debate that it was perfect when you know it was really just okay but flawed."
Here's why Florence Pugh's Amy March is the highlight of 2019's Little Women.
"When I watched the 1994 version of Little Women for the first time, I said that Amy March was a Scorpio and that I am Amy March. I stand by that statement. A character who many hated for her youngest sister attitude, there is something about Amy March that I have loved from the moment I saw her, and maybe that's the youngest sibling energy in me, but there's something about Amy that stands out from the rest of the March sisters."
Here are all the upcoming space news that we are excited to learn about next year.
"It's time to look ahead to the coming year and all things that will be happening in space exploration. With new missions to Mars, a probe returning to Earth with samples taken from an asteroid, and even more batches of Elon Musk's Starlink satellites going into orbit, it's going to be another fascinating year."
Netflix special John Mulaney & The Sack Lunch Bunch is a delight for both kids and adults.
"John Mulaney will readily admit that it's not easy to succinctly describe his new Netflix special, John Mulaney & The Sack Lunch Bunch, out December 24, but I'll give it a go. It's an homage to children's TV of yesteryear — think early Sesame Street or Free to Be You and Me — featuring Mulaney and a bunch of celebrity guests alongside a cast of singing and dancing kids. There are jokes about Fran Lebowitz and Larry Hagman, but the show is not ironic nor is it exclusively aimed at adult readers of the New Yorker. At one point, David Byrne makes a papier-mâché volcano. Richard Kind hosts a segment called "Girl Talk." Jake Gyllenhaal appears at the very end to have an onscreen breakdown. Mulaney and co-writer Marika Sawyer interview the kids (and adults) about their deepest fears, and somehow it all ends up being about mortality and the questions no one is ever really able to answer. Anyway, it's great."
Here are the biggest scientific discoveries made in this decade, including the Higgs Boson.
"The 2010s were banner years for science, seeing breakthroughs in everything from human evolution and disease treatment to space and artificial intelligence. Here are 14 of the greatest scientific discoveries and advancements of the decade."
Uber co-founder Travis Kalanick has stepped down as a board member for his company.
"Uber and co-founder Travis Kalanick are parting ways, the company has announced. Several incidents pushed him out as CEO two years ago, and now Kalanick has decided to step down as a board member. Uber made the announcement in a press release expressing gratitude for Kalanick's contributions since co-founding the ride-sharing service in 2009."