News
Link Tank: Tuca and Bertie Is An Ode To Female Friendship
Tuca and Bertie, Avengers: Endgame, Game of Thrones, and more in today's daily Link Tank!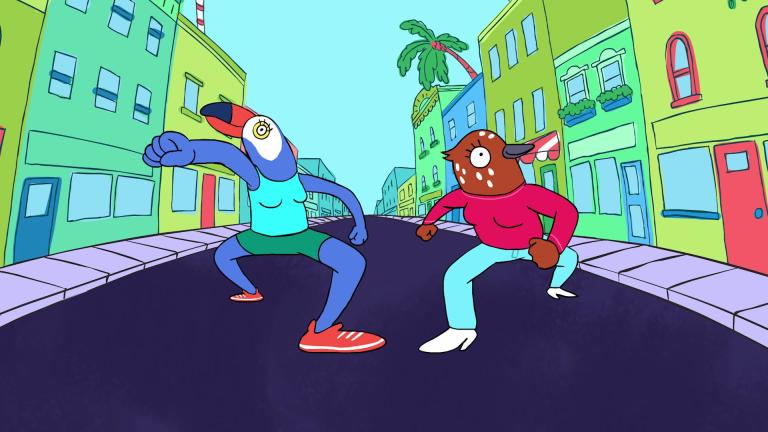 Here's how the Skywalker saga could continue after Star Wars: Episode IX.
"Everyone knows that Star Wars: The Rise of Skywalker is touted as the end of the story of the Skywalker family and their pals, but is episode 9 really it? Supposedly'', the next several Star Wars projects — including TV series The Mandalorian, Rian Johnson's trilogy and the Benioff and Weiss films — won't have any ties to Anakin, Luke, Leia or Kylo Ren, but is this true? Here are six ways the Skywalker saga could continue beyond Star Wars Episode IX: The Rise of Skywalker."
Netflix's Tuca and Bertie is a loving ode to female friendship.
"Fans of BoJack Horseman will no doubt want to tune in to Tuca & Bertie. The show is executive produced by BoJack creator Raphael Bob-Waksberg and created by the show's production designer and illustrator Lisa Hanawalt. In addition, the series is another animated adult comedy starring anthropomorphic animals. But the similarities end there."
A screening of Avengers: Endgame possibly exposed an audience to measles.
"For some members of an Avengers: Endgame audience in Fullerton, California last week, the danger wasn't limited to what was happening onscreen. According to a report in the Los Angeles Times, a woman recently infected with measles—but without measles symptoms—may have exposed the crowd to the virus."
Here's why Highgarden may be crucial to the ending of Game of Thrones.
"In the premiere of Game of Thrones' eighth and final season, Cersei Lannister introduced a very thorny subplot into the mix. She bought the ever-buyable Bronn's loyalty with the promise of Riverrun and a real lordship, in exchange for taking out the only two friends he's ever made on this show. It was a weird subplot, and then for a while it didn't seem to go anywhere — until the season's fourth episode, "The Last of the Starks."
Interstellar Technologies has become the first private Japanese firm to reach space.
"Aerospace company Interstellar Technologies Inc. became the first private firm in Japan to launch a rocket into space on Saturday, per the Japan Times, by sending an unmanned, 10-meter, one-ton Momo-3 rocket some 68 miles (110 kilometers) upwards on a brief but milestone hitting journey."
A hacker has been ransoming Github code repositories for Bitcoin.
"A hacker has been breaking into GitHub accounts, purportedly wiping the code repositories and then demanding a ransom in exchange to restore the information. The attack, which was initially noticed by ZDNet, has hit at least 392 different GitHub repos and defaced them with a ransom note. "To recover your lost code and avoid leaking it: Send us 0.1 Bitcoin (BTC) to our Bitcoin address 1ES14c7qLb5CYhLMUekctxLgc1FV2Ti9DA and contact us by Email at admin@gitsbackup.com with your Git login and a Proof of Payment," reads the note."