News
Link Tank: The Tesla Cybertruck Takes On Ford F-150
The Tesla Cybertruck, A Beautiful Day In The Neighborhood, Half-Life, and more in today's daily Link Tank!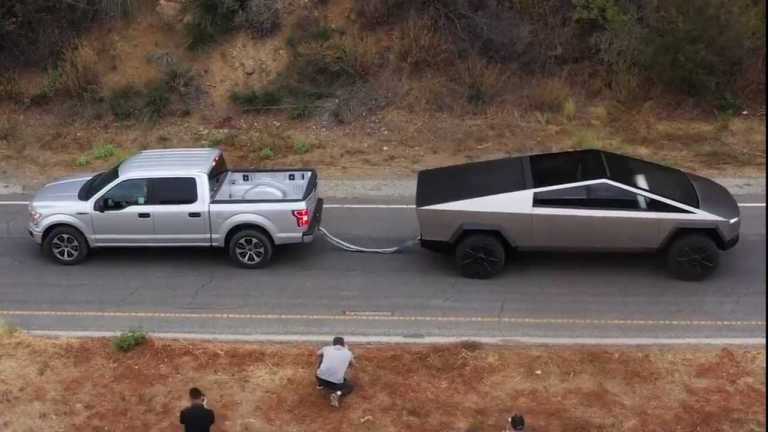 The Tesla Cybertruck defeated the Ford F-150 in a pitted tug of war based on video footage.
"Tesla's Cybertruck is taking on the best-selling vehicle in the United States. Based on released video footage, it seems Elon Musk's all-electric pickup truck beats the Ford F-150 when the pair are pitted in a tug of war."
Users on Twitter were asked to name the single best TV episode of the decade by podcaster.
"Podcaster Gabriel Urbina asked Twitter users to name the single best TV episode of the decade. There were the usual suspects, and some surprises, and some deep cuts."
The first measurements of a blue whale's heart rate have shocked marine biologists.
"For the first time ever, marine biologists have recorded the heart rate of a blue whale in the wild—the results of which even surprised the scientists."
Biopic A Beautiful Day in the Neighborhood captures what people love about Mister Rogers.
"The Tom Hanks Mister Rogers movie, A Beautiful Day in the Neighborhood, is not really about Mister Rogers — at least not in the way you'd expect. Yes, Hanks, who has set his mind to nobly embodying just about all of America's heroes, does play Fred Rogers, somehow capturing his serene stillness and the melodic lilt of his voice."
Here are fourteen moving facts about John Hughes' classic Planes, Trains and Automobiles.
"Steve Martin and John Candy starred in the holiday movie classic Planes, Trains and Automobiles, writer/director John Hughes's first big foray away from writing about teenage angst. Martin played Neal Page, a marketing executive desperate to get back home to Chicago to see his wife and kids for Thanksgiving, who along the way is thoroughly aggravated by shower curtain ring salesman Del Griffith (Candy) and the many, many, many mishaps that befall the two throughout their travels."
A scrapped 1997 version of Half-Life is now reappearing as an enchanced mod. 
"When Half-Life launched in Nov. 1998, it was actually a redesigned version of the game. What came before was quite different and got leaked back in 2013 as Half-Life Alpha 0.52. Now it's easily playable in enhanced form thanks to the work of a modding team."