News
Link Tank: The Starcourt Mall From Stranger Things 3 Is Real
Stranger Things 3, Evan Rachel Wood, Virgin Orbit, and more in today's daily Link Tank!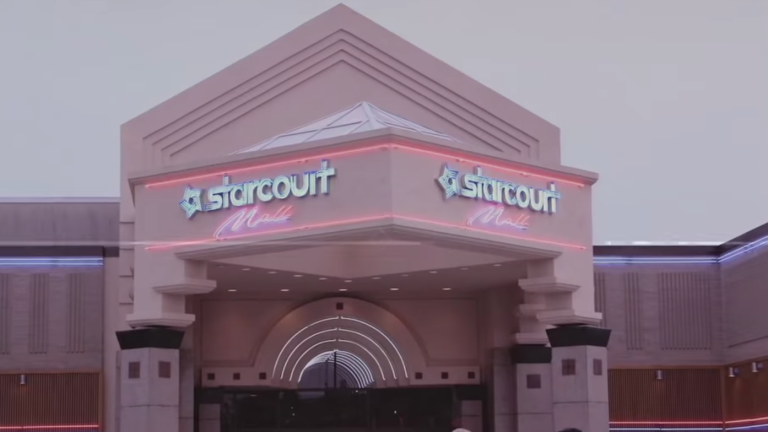 Here's why the fourth season of Stranger Things should focus on a weird disease from 1986.
"Children of the '80s and '90s, our pasts may come back to haunt us in a weird way with Stranger Things Season 4. Or, at least, I hope it does because Stranger Things needs to get even stranger in its (potentially) final season. How can the hit Netflix series do that? By drawing our attention to a very weird and scary disease which began to proliferate across Britain and North America beginning in 1986. That disease? Mad cow."
Evan Rachel Wood called out Jim Hopper's bad behavior in the new season of Stranger Things.
"When I said that I wanted more dad Hopper and more Joyce/Hopper, I didn't quite mean that I wanted Hopper to be an overbearing, borderline abusive creep. Hopper spent what could possibly be his final season on the show yelling at Eleven's boyfriend and yelling at Joyce because she bailed on a date that she didn't even really know was a date. It's not a good look for a character who was really well liked by fans."
Virgin Orbit has carried out its first successful rocket drop test from a Boeing 747 carrier.
"Virgin Orbit, the sister company of spaceflight company Virgin Galactic, nailed its first-ever drop test on Wednesday using a dummy LauncherOne rocket deployed from a Boeing 747 carrier named Cosmic Girl, Space.com reported. The test didn't involve an actual rocket launch—the Boeing 747 carrier just dropped its 70-foot (21-meter) rocket some 35,000 feet (about 10,670 meters) to a receiving site at Edward's Air Force Base in the California portion of the Mojave Desert. In a blog post, Virgin Orbit described the intent of the test as "really all about those few seconds just after release, as we ensure the rocket and aircraft separate cleanly and observe how the rocket freefalls through the air."
Here's why the new monster in Stranger Things is too gross to be terrifying.
"If it's Stranger Things, you bet your butt there's gonna be some kind of big ol' monster terrorizing the young citizens of Hawkins, Indiana. In Season 1, it was the aptly-named Demogorgon, who screeched and tore at our heroes with its carnivorous flower face. In Season 2, it was the protean demo-dogs, harbingers of the terrifying Mind Flayer, looming over the town like a giant many-legged spider. The Mind Flayer, of course, never actually went away despite Eleven closing the interdimensional gate, and it's had all this time to come up with a way to break back into the Right Side Up, and its genius solution is… goo."
The Starcourt Mall in Stranger Things is a real mall in Georgia. 
"After discovering that the Starcourt Mall in Stranger Things's third season was actually part of the Russians's secret base, it didn't seem all that fun any longer. Even after watching Eleven go shopping for the first time with Max, and seeing Steve get rejected by multiple girls at Scoops Ahoy, it probably wouldn't be many people's first choice for a hangout spot. But if you take away the Mind Flayer and the scary scientists, fans would certainly be flocking to the mall. That's why a quick trip to Georgia might be on some people's minds, after learning Starcourt is a real mall there."
DeepMind's AI will take on human StarCraft II players on Battle.net.
"StarCraft II players will have a chance to prove that humans can beat a machine. A cutting-edge AI from DeepMind will be playing the game anonymously in public matches. "As part of ongoing scientific research into artificial intelligence, players can now opt-in for the chance to be matched against experimental versions of DeepMind's StarCraft II agent, AlphaStar," the official Starcraft Twitter account said on Wednesday. The AI will partake in a "small number of games" on Battle.net, which hosts StarCraft II, but only for a limited time. The matches will also occur on the competitive ladder in Europe."