News
Link Tank: The Simpsons Predicted Big Game of Thrones Twist
The Simpsons, The Dead Don't Die, Stan Lee, and more in today's daily Link Tank!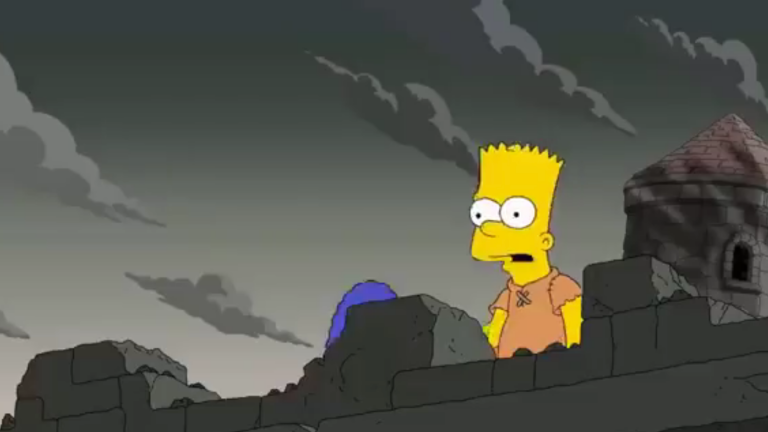 Here are the reasons why koalas are going extinct.
The Australian Koala Foundation announced they believe "there are no more than 80,000 koalas in Australia," making the species "functionally extinct." It's hard to say exactly how many koalas are still remaining in Queensland, New South Wales, Victoria, South Australia, and the Australian Capital Territory, but they are highly vulnerable to threats including deforestation, disease, and the effects of climate change.
Late comic book legend Stan Lee's caretaker has been charged with elder abuse.
"A Los Angeles court official said Monday that Keya Morgan, the man responsible for caring for Stan Lee in his old age, has been charged with elder abuse against the late comic book icon, according to HuffPo. There is currently a warrant out for Morgan's arrest."
China's lunar mission has uncovered mantle material on far side of moon.
"Scientists in China have released an important first set of results from the Chang'e 4 lunar lander, revealing what appears to be material from the Moon's mantle on its far side."
The Simpsons predicted the latest Game of Thrones twist back in 2017. 
The Simpsons has long had a reputation for forecasting real-world events. Most of this is attributable to the sheer volume of content the show, which just wrapped its 30th season, has produced. Still, it can be somewhat eerie to see plots involving stolen cooking grease, a magic act destroyed by a tiger attack, or even naming the Nobel Memorial Prize in Economic Sciences winner six years in advance come to fruition. (Bengt Holmstrom, in case you were wondering.)
Jim Jarmusch's zombie comedy The Dead Don't Die is a disappointment. 
"The Dead Don't Die, Jim Jarmusch's new zombie apocalypse comedy starring Adam Driver and Bill Murray, works better as an idea than as an actual movie. I can't tell you how many times I scrubbed back and forth on the day the trailercame out to hear Adam Driver say "ghouls" ("guouuls"), or to watch Tom Waits pop up from behind a bunch of bushes wielding binoculars. The Dead Don't Die, which just premiered at Cannes, is billed as a loving callback to '60s B-grade monster movies. Unfortunately, Jarmusch embraces all of the tired, outdated tropes of the genre, and none of the good."
The Trump Administration is set to ban Huawei technology after new executive order.
"President Trump has signed an executive order that paves the way for the US government to ban technology sales from Chinese vendor Huawei and anyone else it views as a national security threat. The executive order, published on Wednesday, mentions no countries or companies by name. But it comes as the White House is facing a trade war with China. The Trump administration has also been outspoken in trying to stop adoption of Huawei's 5G technology over concerns it'll lay the groundwork for Chinese state-sponsored espionage."