News
Link Tank: The Lighthouse Is Cannes' Scariest Movie
The Lighthouse, Stranger Things, Arthur, and more in today's daily Link Tank!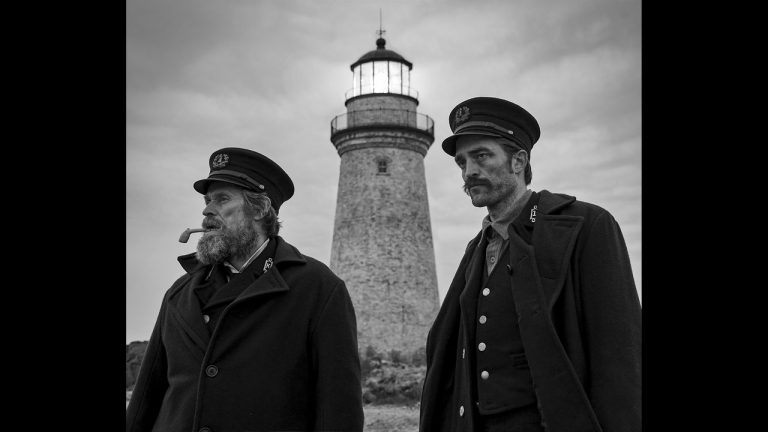 New research indicates that continental glaciers are melting faster than originally thought.
"Research released this week uncovers a situation that's far worse than we thought. Scientists have seriously underestimated just how much water will melt off continent-sized glaciers, aka ice sheets, that are shrinking because of Earth's increasingly hot atmosphere. The news opens a set of bigger questions facing scientists: How severe will sea level rise become by the end of the 21st century?"
Alabama refused to air an episode of Arthur featuring two men getting married.
"I always thought Arthur was one of the more tolerable shows that my younger relatives watched after school (don't get me started on Cyberchase), but I never expected it to make headlines as inclusive television (apparently, I'm behind). I was more than happy to be proven wrong, though, when news broke that the show's Mr. Ratburn would get married to another man. Alabama Public Television, apparently, was not nearly as pleased by this news."
Scientists now think that a collision with a dwarf planet likely caused the moon to become lopsided.
"Our Moon features a nearside and far side with dramatically different geological features. This anomaly has puzzled scientists for years, but new computer simulations suggest the Moon's asymmetric disposition can be traced back to an ancient collision with another object—possibly a dwarf planet."
New Coke is making a comeback due to the new season of Stranger Things.
"In what was considered one of the biggest consumer product marketing blunders of all time, the Coca-Cola Company upset devotees of their signature beverage by introducing New Coke in 1985. Sweeter and smoother than the original, people practically revolted over the change, and the drink eventually disappeared from shelves."
Robert Eggers' The Lighthouse is the scariest movie at Cannes Film Festival.
"Robert Eggers loves language. Specifically, he loves historically accurate, stick-in-your-mouth, crusty, rumbly, archaic language — the kind of stuff you only read in Herman Melville books or hear in period movies. Eggers' newest nightmare, The Lighthouse, is set off the wind-torn coast of early 20th century Maine, on a small, wet island populated by a young man, an old man, and a lighthouse. I was lucky enough to go into The Lighthouse knowing nothing of what it was about, and I'm going to do my best not to spoil the most electrifyingly scary movie of the Cannes Film Festival."
USPS will trial autonomous trucks for mail transport.
"Your mail may arrive on a regular truck and be hand delivered to your door, but part of its journey could soon be on board an autonomous truck. That's if a trial being carried out by the United States Postal Service (USPS) proves to be successful."