News
Link Tank: The Best Twilight Zone Episodes
The Twilight Zone, Elon Musk, Amazon, and more in today's daily Link Tank!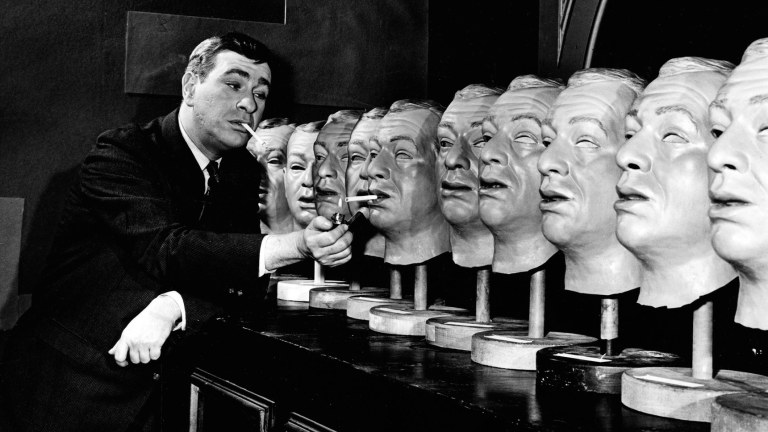 Elon Musk has revealed the future price plan for a return ticket to Mars.
"Ready to start a new life on Mars? Elon Musk, the tech entrepreneur vying to send humans to the red planet within the next decade, claimed on Monday that the cost of a ticket will one day enable "most people in advanced economies" to feasibly give up their Earth-bound dwellings and move to Mars."
The Pixar short Purl is a charming tale about women in the workplace.
"Any woman will tell you that working in a male-dominated field is a challenge. The Boys Club is very real, and women are frequently left out of conversations, networking opportunities, and other important events that help men further their careers. In a system that demands conformity, often the best way to get ahead is to join the Boys Club and make yourself one of the guys. That's the conundrum that faces Purl, the star of the first short film from Pixar's SparkShorts program."
Russian authorities have declared a state of emergency after polar bears arrived on a remote settlement.
"Russian authorities have declared a state of emergency in the remote, sparsely populated Novaya Zemlya islands in the Arctic Ocean, the BBC reported this weekend, after "dozens" of polar bears whose food sources are limited due to climate change started rooting through homes and other buildings near the settlement of Belushya Guba looking for something to eat."
Here are seven songs that aren't as romantic as they seem. 
"There are thousands of classic love songs in the world. And then there are those songs that seem romantic—like, say, Dolly Parton's most famous breakup song, "I Will Always Love You," which skyrocketed as a top wedding choice after Whitney Houston's heartbreaking version was released in 1992—but when you really listen to the lyrics, they don't convey exactly the message you might have thought. Here are seven of them."
Here are the 50 best episodes of The Twilight Zone.
"Fueling an entire career with twist endings is hard to sustain — just ask M. Night Shyamalan. But Rod Serling did it, with the 156 episodes of the ground-breaking anthology series The Twilight Zone, thanks to his commitment to enhancing the twists by showing humanity in both its angelic and monstrous forms."
Amazon is reconsidering using New York City as its second headquarters. 
"Amazon may end up deciding that its plan to split its East Coast HQ2 between NYC and Virginia isn't worth the trouble. Amazon is reconsidering its plans for a 25,000-employee campus in Long Island City, Queens, according to the Washington Post, which cited two unnamed officials. Amazon's development proposal lays out plans for a 4-8 million-square-foot campus, but it has not yet leased or purchased office space for the project, which is not expected to receive final New York state approval until 2020."