News
Link Tank: The Best Teen Shows on Netflix
Teen Shows, Horror Movies, Microsoft, and more in today's daily Link Tank!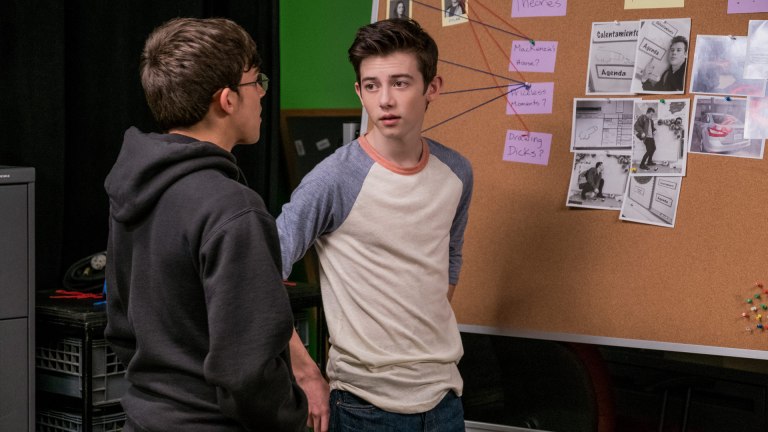 Oceans waves are becoming increasingly powerful, according to recent study.
"Ocean waves are the canaries in Earth's coal mine, signaling disaster before the worst effects arrive. According to a study published Tuesday in Nature Communications, ocean waves are becoming increasingly powerful, a reality that has severe implications for coastal communities. This rise in wave power, scientists say, is directly linked to the warming of the ocean surface. Waves are a visual manifestation of climate change, and as the ocean heats up, they'll only become stronger."
Here's why Mary Queen of Scots is actually about the actions of terrible men.
"Mary Queen of Scots has almost everything you could ask for in a period drama. Its story is centered on two famous historical women who buck the system of the time in which they find themselves. There are beautiful costumes and lush scenery, an amazing cast, and promotional posters that declare the film's female leads—the titular Mary, Queen of Scots, and her cousin Queen Elizabeth I of England—"bow to no one."
Microsoft is pledging to solve the housing crisis in Seattle.
"Having a successful tech company on your doorstep can be a boon for other local businesses, the jobs market, and the local economy as a whole. But it has another undesirable impact: housing prices rise as demand increases, meaning affordable homes for those on lower incomes disappears. In Seattle, home to both Microsoft and Amazon, there's a housing crisis and Microsoft decided it's time to do something about it."
Here's why NASA, Lockheed Martin, and others are investing in a quantum computer.
"Quantum computers are probably the most misunderstood of nascent technologies, which makes sense, because their very basics rely on the hardest-to-grasp concepts of physics. That's led to people making some ridiculous claims, like that they give you "god-like powers" and that they're an "imminent threat."
Here are the most anticipated horror movies of 2019.
"Between Hereditary, A Quiet Place, and Halloween, 2018 was a killer year for horror movies—and 2019 is shaping up to be just as impressive. While remakes seem to be dominating the schedule in the coming months, there are plenty of sequels, adaptations, and even a few promising original titles coming out as well. Here are some of the scary movies we're most looking forward to seeing this year."
Here are the best teen shows on Netflix.
"Ah, the teenaged years. Who can resist the allure of nostalgia for the days when wild hormonal fluctuations ruled every decision; when laughable, superficial beliefs could define personhood; when it felt like no one understood you despite the fact that you tried desperately to fit in and not say the wrong thing, for fear of mass reprisal that could end life as you knew it?  Yes, those were heady times, far different from the life you now lead. Fortunately, Netflix has made it easy for you to reminisce about the halcyon days of youth without ever leaving your couch. These are the best teen TV shows on Netflix."