News
Link Tank: The Best "So Bad It's Good" Movies
Bad Movies, Cyber Monday, Elon Musk and more in today's daily Link Tank!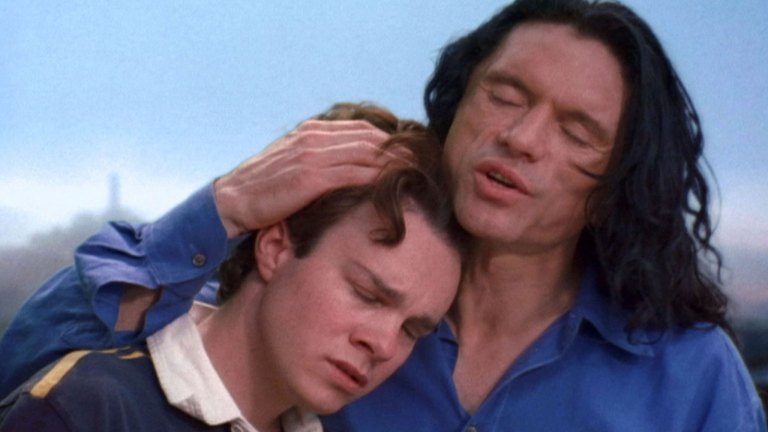 Here are the 50 best "so bad it's good" movies. 
"For most people, a typical movie-watching experience doesn't mean taking in the most audacious, challenging art the medium has to offer. There's a time and a place for French New Wave, Ingmar Bergman, and the boundary-pushing work of contemporary auteurs like Lars von Trier and Lynne Ramsay. But that time and place is probably not your living room after a long week of work. More often than not, the movie you're seeking doesn't require too much intellectual work and whose tagline should include a suggestion to suspend disbelief. In other words, you need a Bad Good Movie, also known as a Fun Bad Movie."
Consumers are concerned about fraud and identity theft on Cyber Monday. 
"A new survey from Capital One CreditWise reveals that an overwhelming 85 percent of Americans believe their risk of identify theft and financial fraud goes up during the holidays. Moreover, more than one in four US consumers (26 percent) believe Cyber Monday is the riskiest day of the year to shop online."
Elon Musk denies that Mars colonization will be easy ticket out for the rich. 
"As Mars colonization inches ever closer to becoming a reality, some have argued that the ability to afford a ticket to the Red Planet is a luxury afforded only to the wealthiest members of society. Billionaire Elon Musk has said it'll run potential Mars inhabitants traveling with his company SpaceX hundreds of thousands of dollars to get there. But in a new interview, he rebuffed the assertion that a one-way ticket to Mars is an easy ticket out for the rich."
George RR Martin's new book contains Muppet easter eggs. 
"Although some fans of George RR Martin's work are straight-up furious with the author for still not releasing the next book in the A Song of Ice and Fire series, The Winds of Winter, there might be at least one good reason to read his newest companion novel, Fire and Blood (despite its decidedly mixed reviews). Namely: Muppets!"
Game of Thrones may have already revealed who kills the Night King. 
"Game of Thrones season 8 only gets six episodes to address many unanswered questions before the show officially ends. Near the top of that list: Who's going to defeat the Night King? Someone has to do it. Right? RIGHT? Well, it turns out 'GoT' may have revealed the hero in question way back in season 1."
Harry Potter's struggle to diversify the Wizarding World matters. 
"When fans of color, and just people who care about representation in general, talk about what it means to have onscreen representation, the issues that come up are (a) how to make it "organic" and (b) the idea that "people are never satisfied."
Space bugs have infected the ISS. 
"The International Space Station (ISS) is rife with infectious bugs, a study has found. The study, conducted by NASA's Jet Propulsion Labs, found five different strains of the bacteria Enterobacter, all of which were resistant to drugs and had a 79% rate of carrying disease. The highest rate of infection was around the station's toilets, and the bacteria had a lot in common with similar bacteria found in medical facilities on Earth."