News
Link Tank: The Best Sandbox Creation Games For Minecraft Fans
Sandbox Creation Games, Marvel's The Eternals, Star Trek: Deep Space Nine, and more in today's daily Link Tank!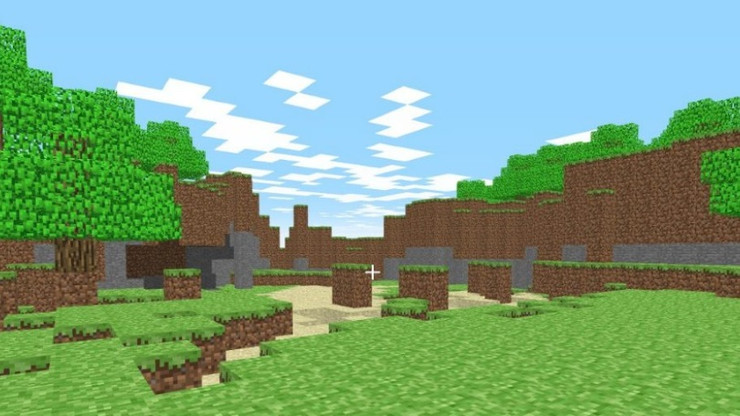 Here's why storm clusters are a growing weather problem.
"Melting glaciers, rising sea levels, global warming, and violent storms: the effects of climate change are well-documented. But a growing weather trend that has caused much concern is storm clustering — when three (sometimes more) hurricanes or typhoons group together in a short space of time, gathering strength and unleashing even greater devastation."
Here's why we were shipping Bashir and Garak from Star Trek: Deep Space Nine.
"Although fans have been shipping characters together since the Star Trek franchise began, one popular same-sex relationship almost saw canon representation onscreen. This is the story of Julian Bashir and Elim Garak—the gay relationship on Star Trek: Deep Space Nine that never was."
A stunning video revealed the work conditions inside the doomed Franklin expedition. 
"The ill-fated Franklin Expedition to map the Northwest Passage resulted in the loss of two ships, one of which, the HMS Terror, was explored by researchers earlier this month. Unprecedented footage taken from inside the well-preserved wreck highlight various artifacts left behind by the sailors who ultimately perished."
Here are the best food deals for your fantasy football draft.
"The end of August is here, and it's not all bad news. Sure, you need a quick panicked beach trek before it gets too cold, and you have to deal with pumpkins infiltrating food and drinks that were perfectly fine already. But there's also fall foliage and… well… I'm sure there's something else positive to say about the end of summer."
Here's how Kit Harington can join The Avengers after Marvel's The Eternals.
"This past weekend was filled with several major casting announcements for Marvel and Disney projects as the 2019 D23 Expo took place in Anaheim, California. Arguably the most exciting was news that Game of Thrones star Kit Harington would be joining the cast of The Eternals, the upcoming Marvel movie that also stars Angelina Jolie, Salma Hayek, and Kumail Nanjiani. This came as a pleasant surprise to many, especially considering Harington's former Game of Thrones co-star Richard Madden has also been cast in the movie."
Here are the best sandbox creation games for fans of Minecraft.
Few games are as ubiquitous as Minecraft. The sandbox survival game is the best-selling video game of all time with more than 175 million copies sold. Since Microsoft acquired the game's developer for $2.5 billion in 2014, Minecraft has spawned ports for every platform and console, as well as several spin-off titles.