News
Link Tank: The Best Original Netflix Series, Ranked
Netflix, Minerva McGonagall, LinkedIn, and more in today's daily Link Tank!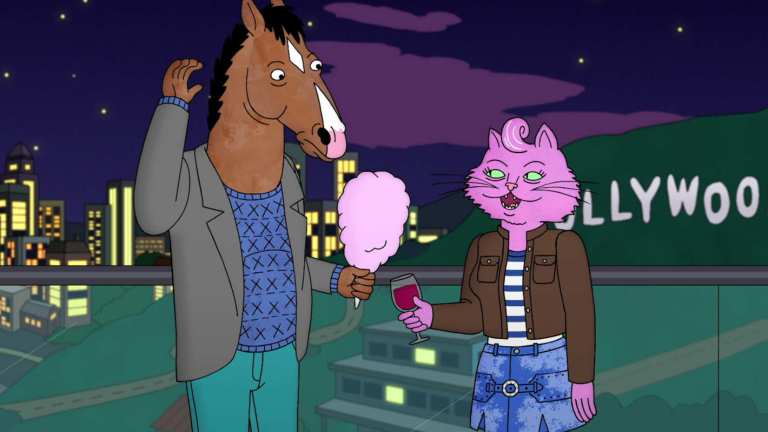 Aerial video shows ancient termite mound network the size of Great Britain. 
"Termite mounds typically outlive the colonies that built them, so it was doubly astonishing when thousands of insects were recently discovered existing among tall, dirt monoliths discovered in northeastern Brazil. These elaborate mounds, described Monday in Cell, were the initial surprise — until recently, they were hidden from view by thorny scrub forests. Now, it's obvious that tens of millions of conical mounds cover this part of the world and have done so for thousands of years."
Why did Crimes of Grindelwald forget that Minerva McGonagall wasn't born until 1936?
"Look, who doesn't love Minerva McGonagall? A beloved figure of the Harry Potter series, she began her teaching tenure at Hogwarts in 1956, at the age of 20. So how, in Fantastic Beasts: The Crimes of Grindelwald, is Minerva teaching a young Leta Lestrange? Because, you know, Leta Lestrange attended Hogwarts from 1908 to 1915. If you did the math, that means that Minerva McGonagall was, at minimum, negative 30 years old when she was teaching Leta. So… what?"
LinkedIn tests Snapchat-like stories feature for students.
"To appeal to youngsters, LinkedIn has been testing a Snapchat-like Stories feature that lets college students share short videos over the platform. The test feature has been gradually rolling out to college students across the US who've installed LinkedIn's mobile app. A new section called "Student Voices" will appear at the top of their homepage feed and display "playlists" for videos posted by students at their school and other nearby college campuses."
Best Netflix Original series, ranked.
"In 2013, Netflix up and changed the TV game, rolling out House of Cards as its first original series. Just a few years later, "binge-watch" and "Netflix and chill" entered the cultural lexicon, competing platforms like Amazon and Hulu have created acclaimed series of their own, and Netflix has released a new original show on what feels like a weekly basis."
Florida is home to skull collecting ants.
Florida's Formica archboldi ants are not to be messed with. As Newsweek reports, a North Carolina-based researcher recently discovered that the species applies a waxy coat to its body to chemically mimic its intended prey, a kind of trap-jaw ant in the genus Odontomachus. Then, the predator sprays its unsuspecting prey with acid to immobilize it and drags it back to its underground lair, where it dismembers the body and presumably eats everything but the hollowed-out heads.
Facebook trials unimpressive auto-comment function on live videos. 
Facebook seems to love taking two steps backwards for every step forward. After announcing a plan to revive local news reporting, which is arguably to atone for essentially killing local news, Facebook has now pioneered a way to step forward and backwards at the same time.
Teen vaping may have led to less teen smoking, according to study.
The FDA calls teen vaping an "epidemic," but the influence of e-cigarettes on teens' overall health might be more complicated than assumed, according to a new study out Thursday in the journal Tobacco Control. It suggests that while teens and young adults in the U.S. did start flocking to e-cigarettes these past few years, they also significantly cut back on smoking traditional tobacco cigarettes during the same time period. But there's at least one major limitation to these findings.