News
Link Tank: The Best Jim Carrey Movies, Ranked
Jim Carrey, Game of Thrones, The Mandalorian, and more in today's daily Link Tank!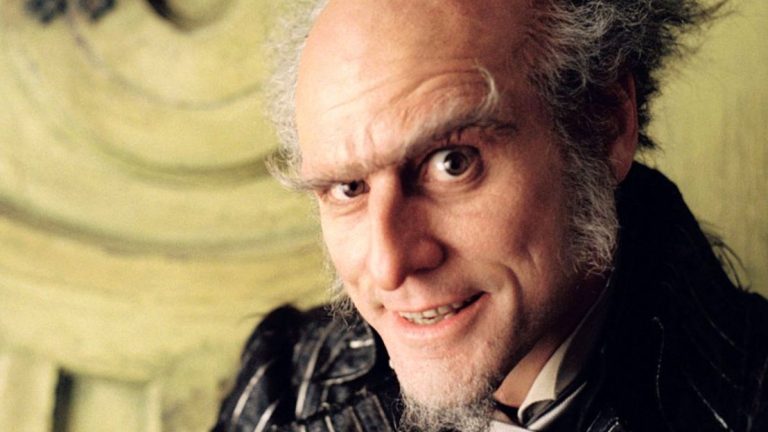 Scientists have predicted which characters will die in Game of Thrones' final season.
"Who stands the best chance at survival in Game of Thrones Season 8? Plenty of fans have guessed and speculated, but a pair of Australian scientists set out to solve the question once and for all. After rewatching all seven seasons of GoT (for science, of course), Macquarie University's Reidar P. Lystad, Ph.D., and Benjamin T. Brown published their results, revealing several key characteristics that make any character more or less likely to die."
The Mandalorian is lacking diversity in its female cast line-up.
"Star Wars has officially announced the cast for upcoming show The Mandalorian, and it's pretty impressive in certain regards. One of the highlights of the news is the official confirmation on Pedro Pascal to the growing roster, joining Carl Weathers and Omid Abtahi in the cast. I am most excited about Giancarlo Esposito, because I've been a fan of him for years and he deserves only the best, including a big role inStar Wars. Werner Herzog and Nick Nolte are fascinating choices for major roles, and I cannot wait to see what they bring to the table."
Washington DC is dealing with a horrible rat infestation.
"Washington, DC, has a serious rat problem on its hands, and it has little to do with the shady goings-on at some of the highest levels of government. No, we're talking real, honest to god rat kings who are wreaking havoc on the nation's capital."
NASA's solar spacecraft has taken mesmerizing images of the sun.
"NASA's solar spacecraft, the Parker Solar Probe, has taken a series of unprecedentedly close-up pictures of the sun's outer atmosphere. Snapped in the sun's corona, the aura of plasma that surrounds the mega star, the pictures were taken at a remarkable 27 million kilometers from the sun."
Here are the best Jim Carrey movies, ranked.
"In the last year, Jim Carrey has once again asked us to take him seriously as an artist. Instead of chasing an Oscar, directing an indie movie, or writing a forgettable novel like other celebrities seeking new avenues of creative expression, the rubber-faced comedian has used his Twitter feed to post outlandish, brightly colored paintings that attempt to grapple with the current political moment and ask "deep" metaphysical questions. One recent work features President Donald Trump eating ice cream and rubbing his nipples. More than 20 years after Ace Ventura: Pet Detective, Jim Carrey is still talking out of his butt for our amusement."
Here are the most binged movies and TV shows on Netflix.
"Netflix famously refuses to release its viewership numbers, but once a year the video-streaming service throws us a bone and and unveils its most popular original programming. This year's list runs down the top movies and shows on Netflix in 2018, along with a list of "the stars we fell in love with this year." That list actually doesn't include any Netflix metrics; it ranks talent who appeared in a Netflix film or series by the largest percentage growth they received in Instagram followers since January."