News
Link Tank: The Best Hallmark Christmas Movies
Hallmark Christmas Movies, The Favourite, SpaceX, and more in today's daily Link Tank!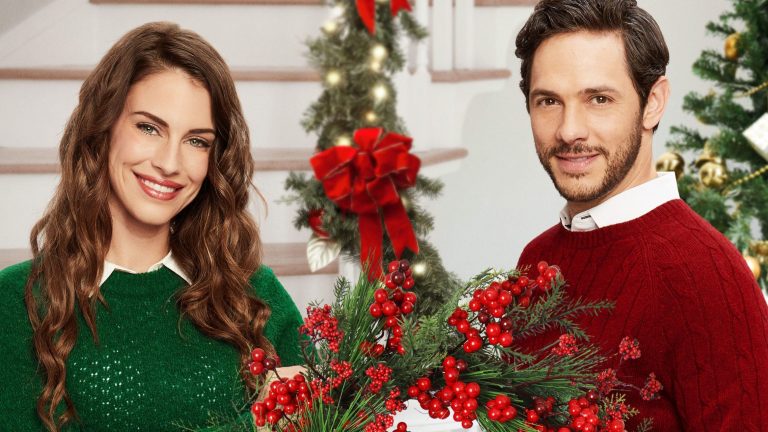 SpaceX is making steps in its quest to reuse rockets.
"SpaceX's quest to reuse rockets took another step forward Tuesday. In a Twitter response to a fan question, CEO Elon Musk revealed that the company is likely to be able to re-use the fairing protective shield after it's landed in the ocean. The prospect is a big step forward for the company's recovery technology, paving the way for future missions to Mars and beyond."
How does The Favourite tackle LGBT issues?
"Last night, I treated myself to the historical dramedy The Favourite, directed by Yorgos Lanthimos, from a screenplay written by historian Deborah Davis and Tony McNamara. It was delightful; the only thing I would have wished it had done differently was to have the same diversity that Mary Queen of Scots managed to incorporate, but it was a fantastic film with brilliant acting, and showcased a period in history and ruler who does not get that much adaptation—plus the love triangle between Queen Anne, Abigail Hill, and Sarah Churchill (yes, related to that other famous Churchill)."
Here are the best Hallmark Christmas movies, ranked.
"Whether it involves Midnight Mass and a ritual meal or waking up at the same time every year to see what's under the tree, everyone's Christmas is pretty much the same. Hallmark Channel Christmas movies are pretty much the same, too — they're not entirely identical, but there is always someone finding both love and the spirit of Christmas in the span of two hours. They're so popular that the channel only runs holiday fare between Halloween and New Year's Eve, and still rolls out dozens of original movies ever year."
A Tesla whistleblower is involved in a nasty lawsuit with his former company.
"Martin Tripp, a former technician at Tesla's Gigafactory turned whistleblower, is embroiled in a nasty lawsuit with the EV manufacturer and recently released court documents show that Tesla is not taking Tripp's alleged "sabotage" lightly. The company wants Tripp to pay $167 million in damages for public statements he's made that Tesla claims are false."
Here's how to permanently delete your Facebook account.
"Facebook is facing a crisis. Its involvement in the Cambridge Analytica saga saw its CEO Mark Zuckeberg spend two days being grilled by Congress, while an investigation has been launched by the UK's Information Commissioner into Cambridge Analytica's dealings with the social network. This comes at a time when the UK is gearing up for the introduction of GDPR."
Here are twenty quirky facts about Wes Anderson's Rushmore.
"On December 11, 1998, Wes Anderson introduced the world to his unique brand of whimsical comedy with Rushmore. Though it wasn't his feature directorial debut—he had released Bottle Rocket, which he adapted from a short, in 1996—it was his first major Hollywood movie. And kicked off his still-ongoing collaborations with a stable of talented actors that includes Bill Murray and Jason Schwartzman. It was also the second film Anderson co-wrote with Owen Wilson."
Google CEO Sundar Pichai was questioned by Congress on various topics.
"After talking to an empty chair and delaying a previously scheduled hearing following the death of President George H.W. Bush, Congress finally got the chance to face off against Google CEO today Sundar Pichai during a hearing before the House Judiciary Committee. Topics included data privacy, the tech giant's secret plans for China, and whether the company has a bias against conservatives. Unfortunately, Pichai didn't always give a straight answer. Nor were lawmakers' questions free of partisan politics. Here's a breakdown of the key takeaways from today's hearing."