News
Link Tank: The Best Albums of 2018
Great Albums, Waffle House, Black Panther, and more in today's daily Link Tank.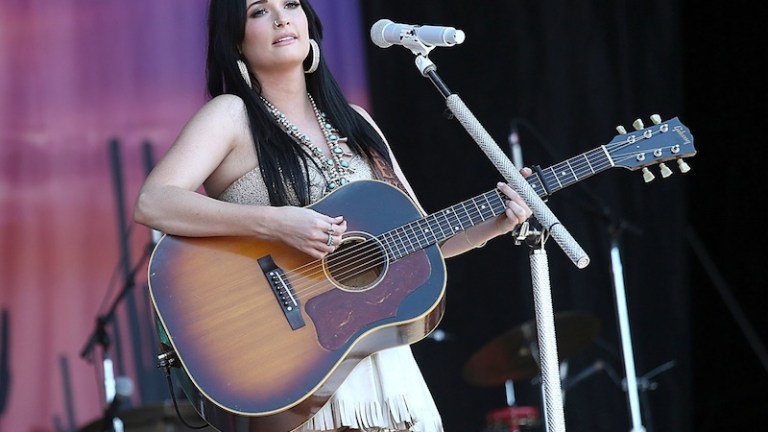 An editor for Black Panther revealed more secrets about the movie.
"The tension between T'Challa and Killmonger represents the core conflict of Black Panther (stability vs. change, monarchy vs. revolution), but as these two titans fight for leadership of Wakanda, the film is telling us a different story entirely: T'Challa and Killmonger aren't really that different."
Waffle House is now shipping Kylo Ren and Rey.
"File under sentences I never expected to type but hey, it's 2018, I shouldn't be surprised: Waffle House appears to ship Reylo."
Here are the best albums of 2018.
"Some of 2018's zeitgeist-grabbing, conversation-driving pop music moments occurred completely outside the boundaries of the conventional album — or even the song. How do you classify a collective experience like the stream of Beyoncé's performance at Coachella in April? Or the incurable excitement for snippets of Lady Gaga's "Shallow" first heard in the highly meme-able trailer for A Star is Born? Or the joy and terror of watching a guy on Instagram dance to Drake's "In My Feelings" in oncoming traffic? These ephemeral trends, digital events that linger in the mind, don't end up on lists like this."
An unauthorized satellite launch costed Swarm $900,000.
"If you ask the FCC for permission to launch and operate four small satellites and your request is denied, what do you do? If you're Swarm Technologies, you launch them anyway and deal with the consequences later. Those consequences have now been decided upon, and they include payment of a $900,000 fine."
Return of the Jedi originally had a much darker ending.
"Of all the Star Wars installments we've seen over the past 41 years, Return of the Jedi undoubtedly has the happiest ending of them all. Even now, with Disney owning the franchise, nothing can beat a party full of singing and dancing Ewoks and the emotional reunion of the film's main characters—all set against a backdrop of fireworks."
Uber was warned of driverless cars' shortcomings before fatal accident.
"A former operations manager for Uber's driverless car programis reported to have emailed company executive to warn them of the cars' shortcomings, just days before one of their autonomous vehicles fatally hit a woman in Arizona."
Flights have resumed at Gatwick Airport following a mysterious drone's appearance in area.
"Flights have resumed at London's Gatwick Airport after a full day of cancellations yesterday due to a mysterious drone that was spotted repeatedly in the area. Flying drones near an airport is illegal because flights are unable to take off and land due to possible collisions. The British military was even called out to search for the drone operator, but they still have no idea who's behind this deliberate disruption of a major transportation hub."