News
Link Tank: 17 Most Haunted Bars and Restaurants in America
Haunted bars and restaurants, Star Wars: The Rise of Skywalker, Watchmen on HBO, and more in today's daily Link Tank!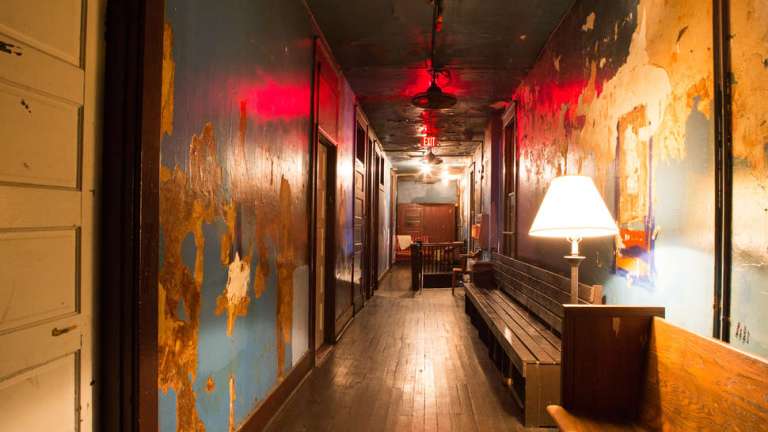 The new trailer for Star Wars: The Rise of Skywalker confirms a major Palpatine fan theory.
"Looks like Rey and Kylo Ren are just pawns in for a bigger game being played by the baddest dude to ever rock a black bathrobe. The latest and biggest trailer for Star Wars: The Rise of Skywalker seems to straight-up confirm one rowdy Palpatine fan theory: It seems like he does need Rey and Kylo Ren to come together in order to fulfill his evildoer plans. Let's break it down."
The series premiere of HBO's Watchmen gave viewers a lesson about the Tulsa race riot in 1921.
"HBO's Watchmen started off with a bang last night, giving people not just an hour of great acting, but also a much-needed history lesson about Black Wall Street and the Tulsa Race Riot."
A study finds that NASA needs new strategies for protecting the solar system from earthly contamination.
"NASA has worked hard to prevent microbes from hitching rides on our spacecraft and spreading around the solar system, but the agency's tactics are now woefully out of date. A new report outlines the changes needed to modernize NASA's planetary protection policies and prevent our germs from contaminating scientifically important targets like Mars."
Here are seventeen of the creepiest and most haunted bars and restaurants in America.
We've all outstayed our welcomes at bars and restaurants from time to time, but some places have pesky customers who have been there for ages. Literally. At these 17 creepy joints, the spirits extend well beyond a nice whiskey list. They include murdered cowboys, slain prostitutes, victims of serial killers, and even the dude who shot Alexander Hamilton. Here are the rap sheets for some of America's greatest places to drink with the dead.
Stephen King's Victorian mansion in Bangor, Maine will be used as a museum and writing retreat.
"Early in his career, author Stephen King (It, The Shining, The Outsider) embraced his public persona of being a spooky writer of the macabre. He purchased a 19th-century Victorian mansion in Bangor, Maine in 1980 for $135,000 and spent some Halloweens outside passing out candy to trick-or-treaters."
Netflix is now looking at more consumer-friendly ways to limit password sharing among users.
"Earlier this month, Netflix reported its third quarter results for 2019 and they make for positive reading. Revenue is up, income doubled, and millions more people subscribed to the service. However, Netflix is a rapidly maturing service and it will become increasingly challenging to continue growing, so the problem of password sharing has been raised."