News
Link Tank: Tesla Pickup Truck Will Have Cyberpunk "Blade Runner" Design
Tesla, Google, Peter Thiel, and more in today's daily Link Tank!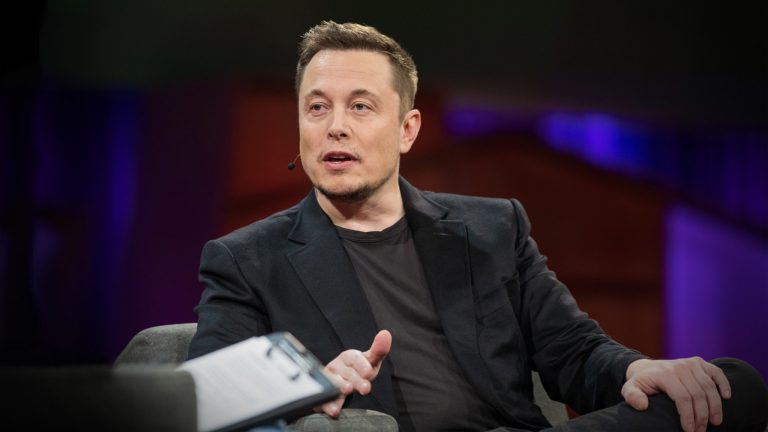 Elon Musk Says Tesla Pickup Truck Will Have Cyberpunk "Blade Runner" Design. 
Elon Musk is working on a pickup truck, and it's going to be "heart-stopping." In an interview published Friday, the Tesla CEO shared more details about his mysterious passion project, which he names as the upcoming vehicle he's most excited about.
Chris Evans and Paul Bettany Are Obsessed With This Picture of Mark Ruffalo. 
"Want some wholesome Avengers content to make your day brighter? Look no further than the Twitter accounts of Mark Ruffalo, Paul Bettany, and Chris Evans! The Avengers: Infinity War stars all decided to give each other a bit of light ribbing while also being exceptionally sweet about each other's awkward years—which means that we're all crying over how cute it is."
Google Workers Stage Walkouts Over Sexual Misconduct Handling.
"The New York rally occurs after Google employees across offices in Europe and Asia also staged walkouts. On the same day, the seven core organizers of the protest action published an article, explaining that they represent "thousands" of workers in their call for change at Google."
Barbara Streisand Did Carpool Karaoke With James Corden. 
"During Thursday's episode of The Late Late Show, Corden did "Carpool Karaoke" with Barbara Streisand. He flipped the script on it a bit and had the legendary singer and actress behind the wheel while he was riding shotgun. (A lot of the conversation revolved around her poor driving skills and having to recently get her license renewed.) They sang a mix of classic songs and some from her new album, Walls, even though she claims she has never sung out in the car like this before."
Apple Will No Longer Disclose Device Sales Figures.  
"Apple just announced its Q4 2018 earnings results, along with a bombshell — its reports will no longer detail the number of devices sold. On a call with investors regarding the report, CFO Luca Maestri announced the decision, saying "our objective is to make great products and services that enrich people's lives, and to provide an unparalleled customer experience so that our users are highly satisfied, loyal and engaged."
Peter Thiel goes on the record about injections of young blood.  
"Silicon Valley entrepreneur Peter Thiel took the stage at the New York Times DealBook conference today to provide fresh insights on how to navigate the challenges ahead. He also personally addressed reports that he engages in an experimental life-extension therapy that involves the injection of blood from youthful donors."
Reports of Mark Twain's quote about his own death are greatly exaggerrated. 
"When you're one of the most quoted authors of all time, you're also bound to become one of the most misquoted authors of all time. Such is the case with Mark Twain, whose famous quip about his own death is frequently butchered by well-meaning admirers, as This Day In Quotes explains."