News
Link Tank: Tesla Model 3 Named Most Satisfying Car To Own
Tesla Model 3, Game of Thrones, Bret Easton Ellis, and more in today's daily Link Tank!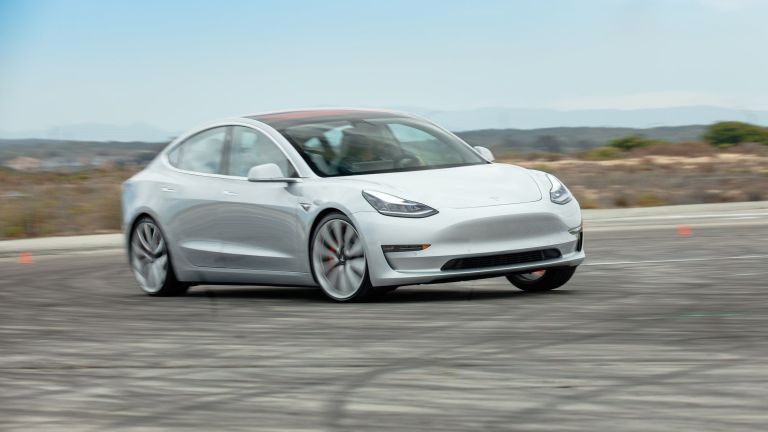 The final season of Game of Thrones may reveal a shocking detail about Tyrion.
"One of the biggest Game of Thrones theories around might not be answered in Season 8, but there's still a chance for series creator George R. R. Martin to reveal Tyrion Lannister's true heritage. Here's why the show will likely skip over this revelation, while the long-promised final books could provide fans with the closure they need."
Bret Easton Ellis recently criticized Black Panther in his podcast.
"Bret Easton Ellis wants you to know that he thinks Black Panther is overrated and doesn't deserve an Oscar nomination for Best Picture. In an episode of his B.E.E. podcast, the author ranted about the film's nomination, saying, "No superhero movie has ever gotten a Best Picture nomination. But believe me, Disney is doing everything in its power to make sure this happens. Even though there is no one out here in La La Land I've met who thinks Black Panther is that good as a movie. Yet, as a piece of representation, they are supporting it."
The Tesla Model 3 has topped Consumer Reports' list of most satisfying cars to own.
"The Tesla Model 3 has landed at the top of Consumer Reports' subscriber list of the most satisfying car to own, despite the publication initially refusing to recommend the car to buyers last year due to numerous issues with their test car."
A bank programmer stole $1 million after discovering flaw in banking system.
"If you work for a bank as a programmer and spot a loophole in the system allowing someone to withdraw lots of free money, what do you do? If your name is Qin Qisheng and you work for Huaxia Bank in Beijing, you spend a year taking full advantage of that loophole to withdraw over $1 million in cash."
Stranger Things star Noah Schnapp revealed new information regarding season 3.
"While the Stranger Things cast has remained extremely tight-lipped about the upcoming third season, the stars seem to unanimously agree that it will be scarier than ever. A few weeks ago, Natalia Dyer, a.k.a. Nancy Wheeler, dubbed season 3 "bigger, darker, [and] scarier" than the first two. More recently, Noah Schnapp, who plays Will Byers, confirmed that sentiment in an interview with MTV News—then took it a step further."
Here are the 31 best steakhouses in America.
"No matter how many food trends come and go, the steakhouse is always there, waiting to welcome special-occasion celebrators, expense-account abusers, and anyone else who just really likes slicing into a seared, juicy hunk of protein. The enduring appeal of a perfectly cooked piece of beef explains why so many of our finest steakhouses (including many on this list) have been with us for generations, and why even the new entrants into the game are hesitant to mess with the format TOO much. From old to new, these are the 31 best places to score a steak in America."