News
Link Tank: 10 Star Wars Moments To Revisit Before Episode IX
Star Wars: The Rise of Skywalker, BoJack Horseman, The Expanse, and more in today's daily Link Tank!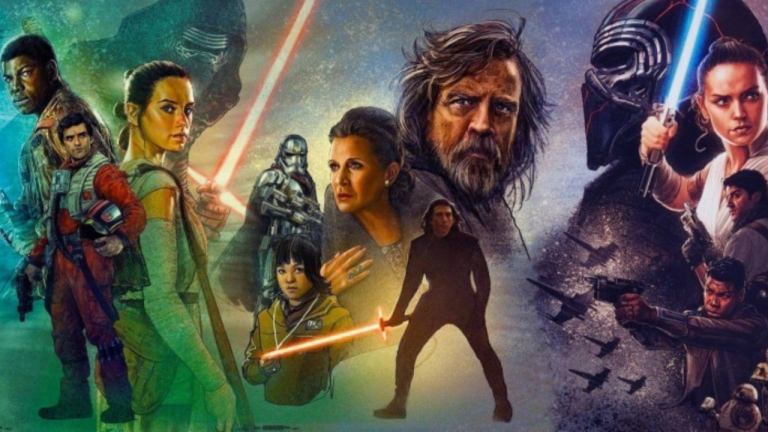 Here are the moments from the original Star Wars trilogy that you should revisit before The Rise of Skywalker.
"Very soon, all your questions about how Star Wars: Episode IX: The Rise of Skywalker ends will be answered. If you don't care about spoilers, those questions can be answered if you stray too far into the gravity wells of Reddit or other pockets of Twitter. So, if you want to be spoiler-free for the next few weeks or so, your best bet is to keep your enthusiasm focused on the old-school films."
Here's what the final season of BoJack Horseman tells us regarding accountability for the man-child.
Since 2014, Netflix's BoJack Horseman has shown us the true meaning of "Hollywoo" excess. Creator Raphael Bob-Waksberg fashioned a surreal version of the entertainment industry where anthropomorphic animals run production companies and star in '90s sitcoms. Of course, this allows for hilarious character designs and visual gags, but it also gives the necessary distance to sincerely critique the real Hollywood and its infrastructure.
Amazon Prime's The Expanse is the most underrated science fiction show of the year.
You have sensed, within the constant bass whine of our universe's cosmic background radiation, something shift, like the preordained ballooning of outer space juddered once on its otherwise smooth track. The Expanse is back.
Christopher Reeves' suit from Superman: The Movie has sold for over $193,000 at an auction.
No superhero costume may be more iconic than the red and blue suit worn by Superman. First seen in the pages of Action Comics #1 in 1938, it's been a frequent presence in a variety of live-action adaptations.
A federal judge has ruled in favor of the NSA regarding the trial over Edward Snowden's new novel.
A federal judge has ruled that the US government can seize all the proceeds NSA leaker Edward Snowden is making from his new book, Permanent Record.
Investors want to exhume the body of a deceased CEO who had millions of dollars in Bitcoin.
It's been about a year since users of Canadian cryptocurrency exchange QuadrigaCX were informed that the company's CEO unexpectedly died, taking the password that accessed most the money from their accounts with him to the grave. And now, those clients want to know what's inside that grave.