News
Link Tank: Supernatural Cast Reflect On The Final Season
Supernatural, The Lord of The Rings, Once Upon A Time In Hollywood, and more in today's daily Link Tank!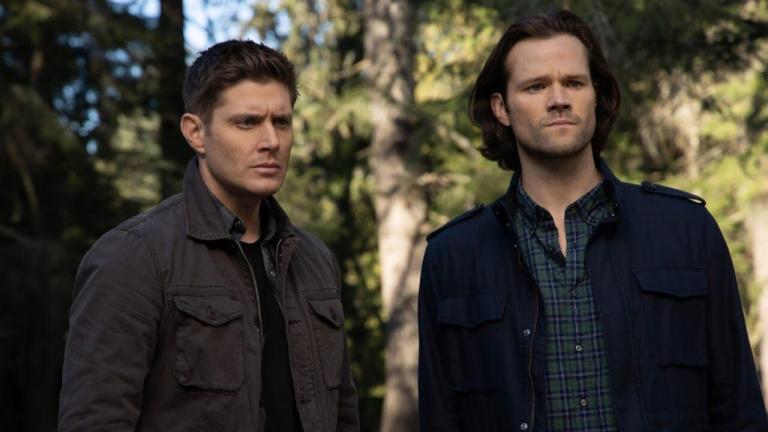 Here are five T-shirts that are perfect for fans of the Lord of the Rings trilogy.
"In the darkest depths of the Internet lies the one t-shirt to rule them all… Ok, maybe not the darkest depths, but you get the gist. Lord of the Rings fans are without a doubt some of the most die-hard "nerds" around. And while the trilogy is exciting, action-packed, and full of long descriptions of mythic scenery, it is also undeniably witty. It's probably why any time a LOTR fan spots a punny piece of fan flare, they have to buy it."
Here's how the cast and writer of Supernatural feel about the show's final season.
"We talked earlier this week about what will happen in the final season of The CW's Supernatural, but now it's time to discuss what it really means to the cast, crew, and fans that this is the beginning of the end for a series that has been a constant in our pop culture lives for a decade and a half."
Neil deGrasse Tyson will remain at Hayden Planetarium following a sexual misconduct investigation.
"Neil deGrasse Tyson will keep his job as director of the American Museum of Natural History's Hayden Planetarium following an investigation into three incidents of alleged sexual misconduct. Two women had accused Tyson of unwanted sexual attention while a third accused Tyson of drugging and raping her in 1984 when they were graduate students together in Texas."
Here's how Once Upon A Time In Hollywood wrestles with the legacy of Sharon Tate.
"Though Sharon Tate acted in films from the '60s like Valley of the Dolls and The Wrecking Crew, she's still best known as the beautiful, pregnant wife of director Roman Polanski who was brutally killed by members of the Manson family on the night of August 8, 1969. Quentin Tarantino's Once Upon A Time… in Hollywood nixes this final tragedy from her life, quite literally. In his alt-history film, the hippies attack Tate's fictitious neighbors: the boozing, over-the-hill duo of TV star Rick Dalton (Leonardo DiCaprio) and his stuntman Cliff Booth (Brad Pitt). But the audience's assumption that Tate, as played by Margot Robbie, is doomed shapes the tension of the film, and how Tarantino fits her into his fable about Los Angeles is primed to divide viewers. But who exactly was this rising star, and does Once Upon a Time do justice to her life?"
New York City is naming a city in the Bronx after legendary comics writer Stan Lee.
"This week, the New York City Council chose to honor the late Marvel Comics icon Stan Lee in an epic way. The New York Post reports that lawmakers approved a proposal on Tuesday to name part of a Bronx street after Lee, who grew up in the borough."
 A sixteen-year old has won the first-ever Fortnite World Cup and a $3 million reward.
"The first ever Fortnite World Cup has ended with $30 million of prizes awarded and one teenager from Pennsylvania walking away $3 million richer. If you think playing video games doesn't pay, go talk to 16-year-old Kyle "Bugha" Giersdorf. As Polygon reports, yesterday Bugha managed to win the Solos competition at the first Fortnite World Cup and walked away with $3 million in prize money. He managed to score 59 points over six rounds, comfortably beating second place player Harrison "Psalm" Chang who scored just 33 points."