News
Link Tank: SpaceX's Falcon 9 Launch Breaks Four Records
SpaceX's Falcon 9 launch, Tumblr, Quora, and more in today's daily Link Tank!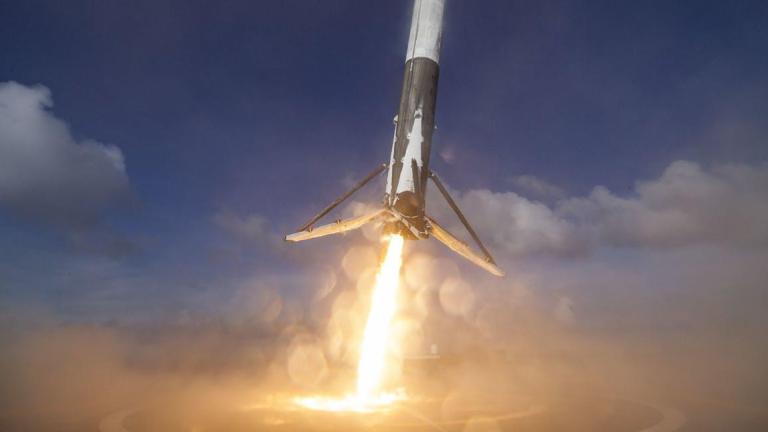 Over fifty percent of jobs will be taken by robots by the year 2025.
"More than half of the work that's done on plant earth will be completed by robots or some form of automation by the year 2025, according to the latest projection from the World Economic Forum. That's the equivalent of some 75 million jobs lost in fields like data entry, accounting, and customer service, though the organization also estimates that society's push to automation will create a lot more jobs than it eliminates."
Tumblr is banning adult content from its site.
"Tumblr has announced that on December 17th, the social blogging site will begin banning all adult content—with a few tame exceptions—from its network. This is an out-of-touch action from a service that will see it drive away countless users. Even worse, the ban will disproportionately harm marginalized creators."
Autoplay videos will be coming to YouTube's mobile apps.
"Love them or hate them, autoplay videos are coming to YouTube's mobile apps on Android and iOS. Google sees this as the perfect way to make previewing videos easier for viewers, but it's sure to divide opinion. The feature Google is enabling in its YouTube mobile apps is called "Autoplay on Home," which has been available to YouTube Premium subscribers for over half a year. It will be switched on "over the next few weeks" and triggers videos to start playing automatically without audio and captions turned on in the YouTube Home tab."
Many parents are naming their children after salad toppings and Fortnite characters.
"There was probably a time when the desire to name your offspring "Eucalyptus" or "Nutritional Yeast" was an indicator that perhaps you should not be bringing new life into this world. That said, 2018's been a weird year. And apparently, naming your children after niche salad ingredients is yet another symptom of the times."
These 25 previously banned episodes can be streamed now.
"While there are any number of reasons why a specific episode of a television series might be pulled from the airwaves or from reruns (some of them innocuous), poor timing tends to be one of the biggest culprits. But as time passes, tempers simmer, hearts begin to heal, and once-forbidden entertainment can make its way back into the mainstream. Or, more specifically, the main stream."
SpaceX's successful launch of Falcon 9 rocket broke four new records.
"Today's successful launch of a Falcon 9 rocket from the Vandenberg Air Force Base in California has resulted in four new records for SpaceX—a sure sign that the Elon Musk-led company, and the commercial space industry in general, is rapidly maturing."
Hackers have stolen the information of 100 million Quora users.
"Quora, a popular members-only question and answer site, has revealed that hackers have stolen the information on 100 million of the site's users. In a security update, the site admitted that "a malicious third party" had made unauthorized access into the site. The breach, detected 30 November, is under investigation and in the meantime Quora is prompting all its users to reset their passwords."