News
Link Tank: SpaceX Gets Approval To Build Global Internet Service
SpaceX, Lupita Nyong'o, Game of Thrones, and more in today's daily Link Tank!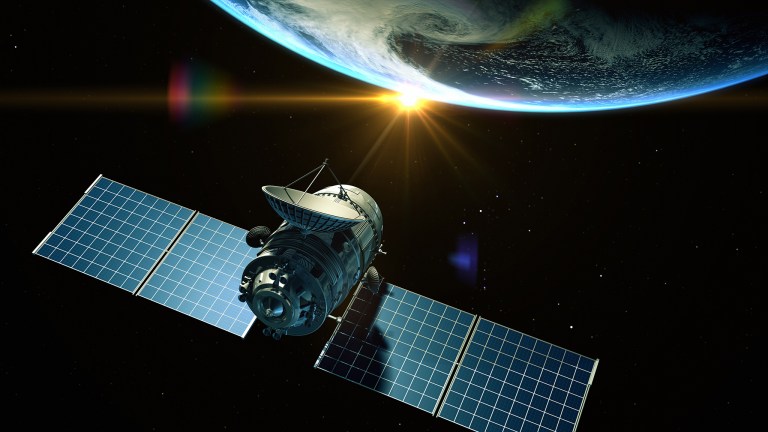 SpaceX has received approval from the FCC to start building a global internet service.
"SpaceX has been given the thumbs-up from the Federal Communications Commission to star building global internet service, via thousands of satellites, that could offer internet to anyone on the planet. SpaceX CEO Elon Musk is proposing a system with many more satellites and much lower latency than existing satellite internet service providers. The satellite internet industry is also expected to greatly eclipse SpaceX's commercial launch business, where it currently makes its money by sending up various satellites and space craft for government and telecommunications clients. As Musk has said often, all of this business is in service of his goal to make humanity a multi-planetary species, starting with going to Mars."
Lupita Nyong'o compared the Untethered from Us and the White Walkers on Twitter.
"Lupita Nyong'o is many things: an Academy Award winning actress, an author, and as it turns out, a huge fan of HBO's Game of Thrones. Nyong'o has previously tweeted about her love of the show, but today she took things to a whole other level by comparing the White Walkers to the Tethered from Us."
Scientists may have solved the mystery of a giant hole in Antarctica's sea ice.
"A year and a half ago, in the middle of the Antarctic winter, satellite images of the frozen continent revealed something wild: a gaping hole in the middle of Antartica's sea ice that spanned thousands of square miles. Scientists were fascinated and puzzled by feature, which hadn't appeared at this scale since the 1970s. Now, a team of researchers think they know what caused it."
Here are seven movies that nearly starred Daniel Day-Lewis. 
"Ah, Daniel Day-Lewis. God of Method acting, three-time Best Actor Oscar winner, and a famously selective actor who somehow still ended up in a movie with Fergie. Though he officially announced his retirement from acting in 2017, making Paul Thomas Anderson's Phantom Thread his final film, it's worth noting that he had a lot of cinematic flybys in his life—some for the better, some for the worse".
Scammers have hacked GoDaddy accounts to send spam for snake oil products.
"GoDaddy has shut down over 15,000 website subdomains for helping email spammers redirect people to snake oil products including miracle weight loss drugs and brain enhancement pills.The 15,000 subdomains were all created by a group of scammers intent on spreading their messages across the internet, according to Jeff White, a security researcher at Palo Alto Networks. On Thursday, he published a report documenting how the scheme may have reached millions of consumers."
The latest episode of Game of Thrones was too dark (literally) for many of the people watching.
At this point, if you watch Game of Thrones at all, you've probably struggled to adjust the brightness on your screen. The show has gotten progressively darker. No, I'm not talking about death and blood, but the actual brightness of the screen. Most of the show is bathed in shadows at this point.