News
Link Tank: 6 Perfect Gifts For Good Omens Fans
Prime Video's Good Omens, The Amazon Rainforest, Star Wars: Galaxy's Edge, and more in today's daily Link Tank!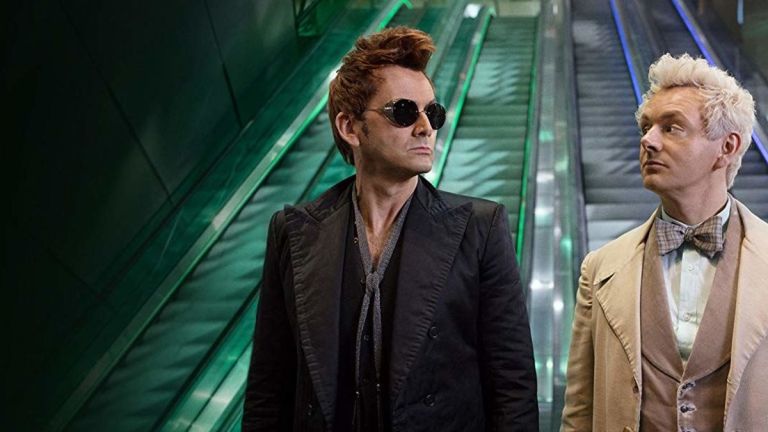 A newly identified fossil unearthed in Ethopia reveals the face of Lucy's ancestor.
"With its prominent brow and the elongated lower half of its face, the skull of Australopithecus anamensis doesn't look particularly human. But this species of hominin was a crucial link in the chain of our evolutionary history, and scientists working in eastern Africa were the first in modern history to see its face."
Here are six perfect gifts for the Good Omens-obsessed fan in your life.
"Since June, it's likely that someone you know has moved into the cozy circle of hell reserved for those with a complete and all-consuming love for Good Omens. Perhaps that person is you! We went digging for what you can best gift these lost souls (or yourself)."
MIT researchers have designed a robotic worm that can burrow into the brains of humans.
"Robotics engineers at MIT have built a threadlike robot worm that can be magnetically steered to deftly navigate the extremely narrow and winding arterial pathways of the human brain. One day it could be used to quickly clear blockages and clots that contribute to strokes and aneurysms, while at the same time making the current state of robotic evolution even more unsettling."
A hotel chain is helping alleviate student loan debt in a partnership with scholarship app, Scholly.
"In a world where Americans are genuinely drowning in student loans, it would be nice to have a fairy godmother to whisk away all debt we've accumulated in an attempt to better ourselves and receive a degree. Though not a mythical being, Graduate Hotels — the hotel chain inspired by schools and located in some of America's most popular college towns — is trying to help alleviate student loan debt in a partnership with scholarship search app, Scholly."
Here are seven things that you can do right now to help the Amazon rainforest.
"You've likely heard at least one alarming news report about how Brazil's Amazon rainforest is burning at a catastrophic rate. As emotionally devastating as it may be to see the lush, beautiful landscape ablaze, it also poses a threat to the future of Earth overall. As CNN reports, the Amazon rainforest—the largest in the world—has been called the planet's lungs because it generates about 20 percent of the oxygen in the atmosphere."
The TSA has now banned special edition Coke bottles from Star Wars: Galaxy's Edge at Disneyland.
"It's not just the MacBook Pro you may have trouble flying with. The Transportation Security Administration (TSA) has now banned some special edition Coca-Cola, Diet Coke, and Sprite bottles sold at Disneyland due to the way they look."