News
Link Tank: Scientists See Titan's Terrain For First Time
Saturn's Moon Titan, Disney Plus' Lady and The Tramp, Half-Life VR, and more in today's daily Link Tank!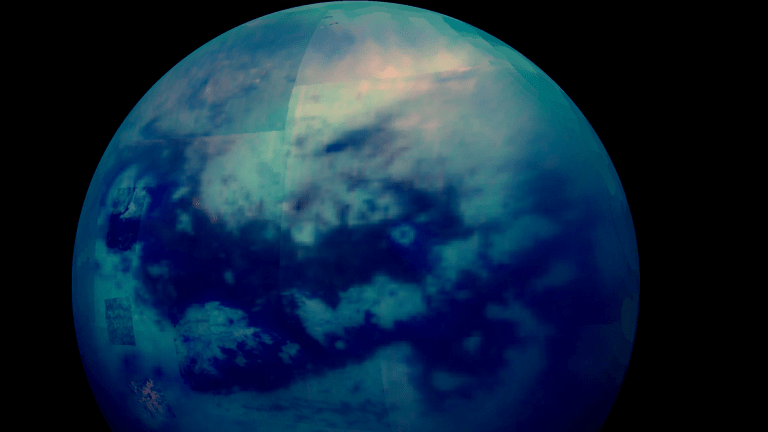 Scientists have caught their first look at the startling terrain of Saturn's largest moon Titan.
"Saturn's largest moon is an exceptional environment in our Solar System. With its methane-filled lakes, icy volcanoes, and underground caves, it seems worlds apart from our own Earth. But the first geomorphological map of Titan reveals that while its landscape is incredibly impressive and diverse, these factors actually make it strangely similar to Earth."
Here are some of the Alan Moore film and TV adaptation that he definitely would truly hate.
Living legend and cantankerous real-life wizard Alan Moore turned 66 today! That's right he isn't actually an immortal being who has looked like a hermit in is his mid-seventies for the last three decades, he is a mortal (for now) human man in his mid-sixties. And how best to celebrate the birth of the stern papa of modern comics – why by sharing what he loves to do most! Critiquing the genres that made his career."
Manta rays and whale sharks are currently consuming a large amount of plastic waste.
"Manta rays and whale sharks are among the largest filter-feeding fishes on the planet. To power their bulk, they sieve massive quantities of plankton out of the water. But new research off the coast of Indonesia suggests their meals come with an unwanted garnish: an alarming amount of plastic waste."
Here's why you need to watch the live-action remake of Lady and the Tramp with a dog.
"It has recently come to my family's attention that one of our little Norwich terriers Duncan is a particularly attentive TV viewer. It's impossible to know exactly what's going on in his dog brain, but Duncan seems to actually watch, and he reacts with particular verve whenever an animal pops up on the screen. There are certain commercials featuring other pups that set him off."
A new Clue board game inspired by NBC's The Office lets you solve the murder of Toby Flenderson.
"Michael Scott never kept his deep-seated hatred of Toby Flenderson a secret. In fact, he publicly declared it on many occasions and even gave him a Dundie Award for his "extreme repulsiveness." But when Michael calls a mandatory "team-building event" to solve Toby's murder in the new The Office edition of Clue, you'll have no choice but to investigate. The game is exclusive to Hot Topic stores and sells for $49. Though it's currently backordered, it's expected to start shipping again by December 28. You can get your own copy here."
The Half-Life game series from Valve will finally be returning in a VR-based project.
"After 12 long years, the Half-Life game series is officially returning. On Monday, Valve dropped the surprise announcement with a tweet; the company is working on Half-Life: Alyx, a virtual-reality based game. Valve plans on releasing more details on Thursday at 10am PST."