News
Link Tank: Scientists Discover Oldest Plague Strain Ever
Oldest plague strain ever, The Christmas Chronicles, Huawei, and more in today's daily Link Tank!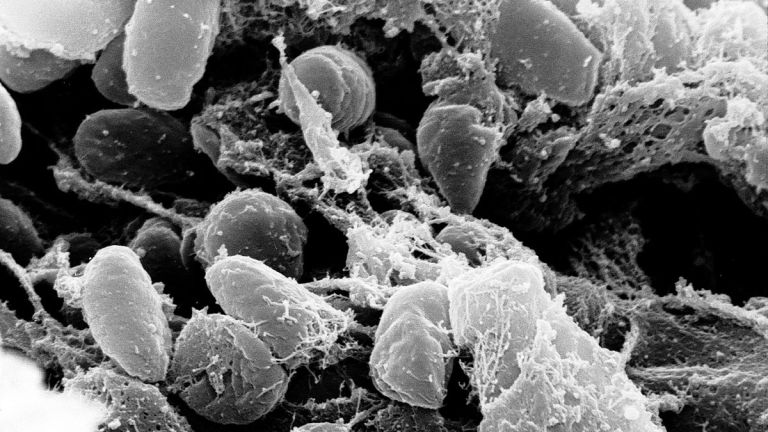 Scientists discover oldest plague strain ever identified.
"Five thousand years ago, a 20-year-old Swedish woman died from the plague. Now, scientists have discovered that the strain of Yersinia pestis that killed her is the oldest plague strain ever identified. This revelation gives researchers important insight into how the plague spreads across human populations, putting us one step closer to identifying the genetic origin of the plague."
Kurt Russell is the definitive Santa Claus in The Christmas Chronicles.
"Honestly, the only Santa Claus I will accept from here on out is Kurt Russell. When you're trying to watch Netflix's new holiday movie The Christmas Chronicles, you may realize that this probably isn't a great movie. Are you going to cry? Yes, it has a lot of heart, but it also features monkey-looking elves flossing, so you take what you get."
Australia passed an anti-encryption bill.
The Australian government has passed an unprecedented and controversial anti-encryption bill, which has been opposed by Apple, Google, Facebook, and other tech giants. The Access and Assistance Bill gives law enforcement the ability to force technology companies operating in Australia—including Facebook-owned WhatsApp, smartphone makers like Apple, and website owners—to provide access to encrypted messages, according to the Australian Broadcasting Corporation.
Here are the most popular travel destinations of 2019, according to Airbnb.
"Mazel Tov! In less than a month, you will have officially survived 2018. We know it felt like a toss up for a little while there, but the end is within reach. You did good, kid. So before 2019's had the opportunity to develop into the next worst year of all time, you ought to consider booking yourself an exit strategy — we mean, vacation."
Facebook has enforcing its rules against spam.
"Facebook has banned users from selling the keys to community groups. After BBC News ran a news story on a community group for Northfields in London that was sold by its owners, and subsequently lost thousands of its members, Facebook has specified that the sale of community groups falls under its rules against spam."
The Chinese government is calling for the release of Huawei executive.
"Today the Chinese government called for the release of Meng Wanzhou, an executive at Chinese electronics maker Huawei after she was arrested in Canada last weekend while transferring flights. Meng reportedly faces extradition to the U.S. for allegedly violating American sanctions against Iran."
Here's the brief history of Presidential funeral trains.
"The body of President George H. W. Bush will be transported by train along a 70-mile route to College Station, Texas, where it will be taken to its final resting place at the George H. W. Bush Presidential Library and Museum at Texas A&M University. The train—Union Pacific 4141, named for the 41st president—is painted robin's egg blue (just like Air Force One) and will tow a special transparent viewing car, allowing the public one last chance to pay their respects to the former head of state."