News
Link Tank: Rick and Morty Trolls Toxic Fans In New Season
Last Week Tonight With John Oliver, Rick and Morty Season 4, Disney Plus, and more in today's daily Link Tank!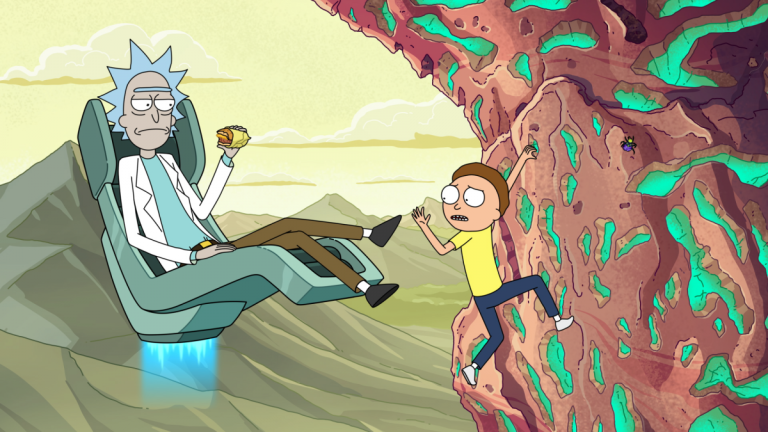 Here is why Disney Plus' upcoming Moon Knight series will be unlike anything else in the MCU.
"One of the most compelling heroes in the Marvel Universe is coming soon to Disney+, and its tone could be unlike anything else in the MCU. On Friday, film screenwriter and TV producer Jeremy Slater was named showrunner for Moon Knight, one of several Marvel shows coming soon to Disney's streaming service. Jessica Gao, a prominent writer on Rick & Morty, was also named showrunner for She-Hulk, while Bisha K. Ali was announced for Ms. Marvel at the D23 convention in Anaheim, California."
Last Week Tonight With John Oliver mocked coal executive Charles Murray after he sued the show.
"Two years ago, Last Week Tonight did a deep dive into the realities of the coal industry and the ways in which coal companies make their money at the expense of actual miners."
Rick and Morty trolled its own toxic fans in the fourth season premiere of the animated series.
"Practically overnight, Rick & Morty's reputation completed an arc from "beloved underground cult cartoon" to "the most off-putting series on TV." It suddenly became a barometer for whether a person is annoying as shit, thanks to the distressing 2017 McDonald's Szechuan sauce incident, and to openly admit that you liked the series in the wake of the debacle meant you wanted to be counted among the fans who deified Rick as the avatar of aspirational assholery."
Here are five surprising facts about legendary actress and sex symbol Grace Kelly.
"From her first major screen role as Gary Cooper's violence-loathing Quaker wife in the classic Western High Noon through her "wedding of the century" and retirement from films to become Princess Grace of Monaco, Grace Kelly brought something truly unique to every part of her life. So let's take a look at five things you might not know about Grace Kelly, who was born on November 12, 1929."
Here's how stingray shaped probes could explore the elusive atmosphere of the planet Venus.
"Researchers with the University at Buffalo are working on a conceptual design that would see a morphing aircraft explore the skies above Venus, including its elusive "dark side."
YouTube can now delete channels if the company no longer sees them as commercially viable.
"YouTube's attempt to explain when it can terminate your account has led to confusion among its most prolific users. The Google-owned video platform chose a curious way to explain it, implying that YouTube can delete your account if your videos alienate advertisers."