News
Link Tank: Real-Life Counterparts of Dragons
Dragons, Avengers: Endgame, The Long Night, and more in today's daily Link Tank!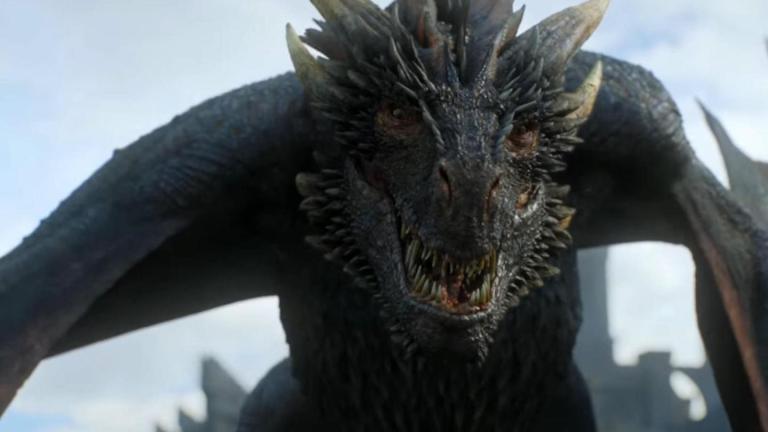 Den of Geek US Editor-in-Chief Mike Cecchini was interviewed on the Functional Nerds podcast.
"The Functional Nerds assemble for a discussion with Mike Cecchini – Entertainment journalist and Editor-in-Chief for Den of Geek US. In addition to a SPOILER FREE chat about the crowd experience that is Avengers: Endgame, and the continuing power and influence Prog Rock has on John, we also talk about the new book, TV Geek: The Den of Geek Guide for the Netflix Generation."
Read more at Functional Nerds.
Do dragons have any real-life counterparts?
"No mythological creature is more varied than the dragon. From the compound-eyed, alien dragons of Anne McCaffery's Pern series to the chronically ill swamp dragons of Terry Pratchett's Discworld, dragons have been invented and reinvented countless times in popular fiction. It's almost impossible to pin down traits that every fictional dragon shares with others—just look at the diversity of form that exists in the How To Train Your Dragon movies alone. But do any of these dragons have real-life counterparts in the animal kingdom? Dragons may not exist exactly as we know them from shows like Game of Thrones, but have any non-fictional creatures ever demonstrated distinctly draconic features?"
A 15,600 year-old footprint received new information about the first Americans. 
"Around 15,600 years ago, a man sludged through the mud, leaving his footprint etched in the earth. He lived in a southern Chile quite unlike the one that exists today: His neighbors were primitive elephants and llamas, and his home was fenced in by huge glacial sheets. While trekking through the mud was just one part of a very ordinary day for him, in the context of human history, the moment was extraordinary: His footprint, scientists announced in Plos One, is now the oldest ever found in the Americas."
Who will be the new trio of the MCU after Avengers: Endgame?
"There's a moment in Marvel's Avengers: Endgame that I firmly believe was set up to drive home who the new trio of the MCU was going to be, now that Tony, Steve, and Thor are stepping out of the limelight."
Here are five harsh reviews of the first season of Game of Thrones.
"We all know Game of Thrones is the biggest show on television. It is a pop culture phenomenon and is adored by critics and fans alike. The season 8 premiere set a series rating record with 17.4 million viewers and Hollywood insiders are already predicting that its series finale will be one of the most-watched of all-time. While ratings have never been an issue for the show, not all critics were initially sold on the concept—or its execution. Here are five surprisingly negative early reviews of Game of Thrones."
Mozilla recently criticized Facebook for failing on ad transparency
"Over at Facebook, it's been a year of controversy and climbing profits. In an effort to address critics who say Facebook's advertising business — the money maker that fuels the world's biggest social network — is used to unfairly sway elections and amplify misinformation, the Silicon Valley company launched an expanded Ad Library last month said to offer transparency where previously much was shrouded in a fog of war."
Here's why the biggest episode in the history of Game of Thrones was a huge letdown.
"It feels weird when what is purportedly the biggest, hugest, grandest episode of a TV show ever made leaves you with a weird taste in your mouth after it's finished. I didn't expect to think to myself, "That's it?" after Game of Thrones' "The Long Night," which staged the largest and longest battle sequence ever put to film, but that's how it felt: underwhelming, overall. Our heroes took out the biggest threat to the entire living world in a single fight, and yet, we still have three episodes to go in the final season with nearly all of our main characters still standing. The nagging threat to the south feels much tamer after the anarchic mumbo-jumbo of the troublesome White Walkers. Unfortunately for those of us who've spent all this time galaxy braining about Azor Ahai and blue eyes and wight crop circles, that might be the whole point."