News
Link Tank: Princess Carolyn's Best Moments on BoJack Horseman
The Falcon and the Winter Soldier, BoJack Horseman, Dolemite Is My Name and more in today's daily Link Tank!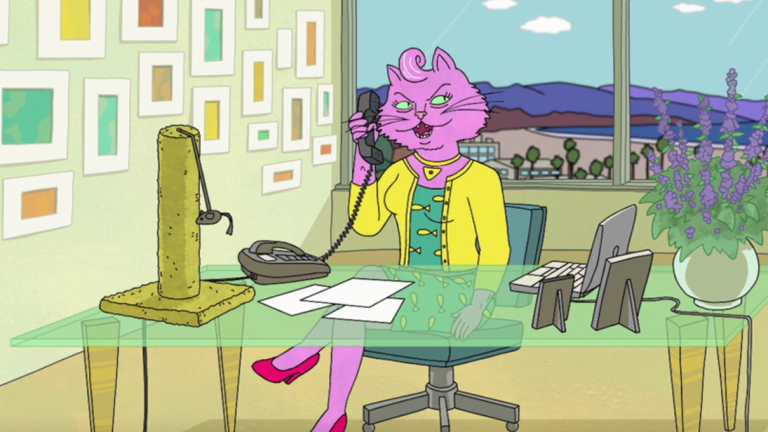 A character from Avengers: Endgame is rumored to return in The Falcon and the Winter Soldier.
"A rejected plot for the third Captain America film, Captain America: Civil War, might be the storyline for the first Disney+ series in the Marvel Cinematic Universe, The Falcon and the Winter Soldier. That is, of course, if you're willing to believe internet rumors."
Here are the very best moments from BoJack Horseman's secondary protagonist Princess Carolyn.
"Part one of the final season of Bojack Horseman dropped on Netflix today! But before we jump into back into that world of animated animals that makes me cry very human feelings, I thought I would take a moment to reminisce over some of the greatest moments of the real protagonist of the show (yeah I said it!) Princess Carolyn!"
The asteroid Hygiea may actually be the smallest dwarf planet in the entire solar system.
"A new telescopic survey of Hygiea—the fourth largest object in the main asteroid belt—suggests it's a dwarf planet, due to its surprisingly spherical shape."
Biographical comedy Dolemite Is My Name is Eddie Murphy's comeback vehicle. 
"Eddie Murphy is back with his first film since 2016's Mr. Church and, more deliriously for his longtime supporters, his first R-rated outing since 1999's Life in which he co-starred with Martin Lawrence. Returning to raw form, he stars in the Netflix feature-length Dolemite Is My Name as Rudy Ray Moore. Set in Los Angeles during the 1970s, the film follows Murphy and a gang of familiar faces — such as Wesley Snipes, Mike Epps, Keegan-Michael Key, and Craig Robinson — through a story dedicated to chasing dreams, the duality of independence, and downright ingenuity."
Here are twenty surprising facts about Mike Judge's HBO comedy Silicon Valley.
"You don't have to know a PDF from a CMS to understand that Silicon Valley is one of the funniest comedies on television right now. While it's been a hit with tech insiders—proving to be as cringe-worthily authentic to their industry as This is Spinal Tap was to musicians around the world—the show's creators are banking on the fact that the majority of viewers don't understand the first thing about compression or any other technical process."
Epic Games has sued a Fortnite tester over leaked information.
"Fortnite emerged from a two-day "black hole" with fresh Chapter 2 content, but a major leak ruined that rollout for Epic Games, according to a new lawsuit."