News
Link Tank: Portrait of a Lady on Fire Is a Queer Masterpiece
Portrait of a Lady on Fire, Star Wars: The Rise of Skywalker, RollerCoaster Tycoon, and more in today's daily Link Tank!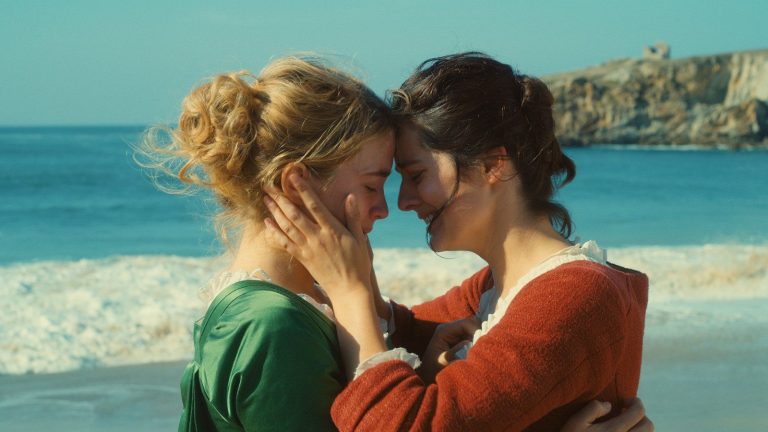 Portrait of a Lady on Fire is a queer masterpiece from director Céline Sciamma. 
"If you appreciated the brutal realism of Céline Sciamma's masterpiece Girlhood, set in a poor Paris suburb, you'll be surprised by her new movie, Portrait of a Lady on Fire. This intimate yet visually powerful, rebellious romance won the Queer Palm and the Best Screenplay at Cannes earlier this year and will hit U.S. theaters on December 6."
Here's everything we know about Palpatine's new fortress in Star Wars: The Rise of Skywalker. 
"The final trailer for Star Wars: The Rise of Skywalker provided plenty of new images for fans to dissect, but one of the biggest mysteries is that of Emperor Sheev Palpatine's icy fortress. Much like Superman's Fortress of Solitude, Palpatine may have taken up residence in the secluded location, waiting for the opportune moment to reemerge and enact his galactic takeover. A fascinating new theory says the icy fortress was actually foretold in the prophecy about Anakin Skywalker."
Here's everything you need to know about Annie Wilkes from the new season of Castle Rock.
"Hulu's Stephen King-inspired anthology series Castle Rock premiered its second season on October 23, diverting its attention from the first installment's ominous events. Instead of answering the lingering questions sparked by the Season 1 finale, the program pivoted entirely to a whole new set of characters and conflicts. And at the center of it all is a troubled young nurse named Annie Wilkes."
Here are seven entertaining facts about legendary 1999 game RollerCoaster Tycoon.
"For Windows gamers, 1999 was dominated by RollerCoaster Tycoon, a now-classic strategy and building game that tasked users with erecting an amusement park and gauging the popularity of rides while maintaining a profit margin and keeping patrons from barfing all over the landscape. For the game's 20th anniversary, check out some facts about its origins, its association with pizza, and how it became a pinball machine."
Here are the lamest and very worst costumes of this year's Halloween season.
"Spooky times are back, and you know what that means: 'Tis the season for bad Halloween costumes! Cosplay and nerd culture have become more mainstream and while that means some awesome costumes, so too do we see an increase in badly made knockoffs. Some of them are supposed to be "sexy," others funny, but they usually end up just being plain bad. We're looking at the worst of the worst of 2019."
IBM is now disputing Google's claim that it has recently reached quantum supremacy.
"Google claims to have made a breakthrough in quantum computing with an experiment that shows the technology performing a computation traditional CPUs can never realistically achieve."