News
Link Tank: 9 Facts About The Tale of Peter Rabbit
The Tale of Peter Rabbit, Star Trek: Deep Space Nine, The Terror: Infamy, and more in today's daily Link Tank!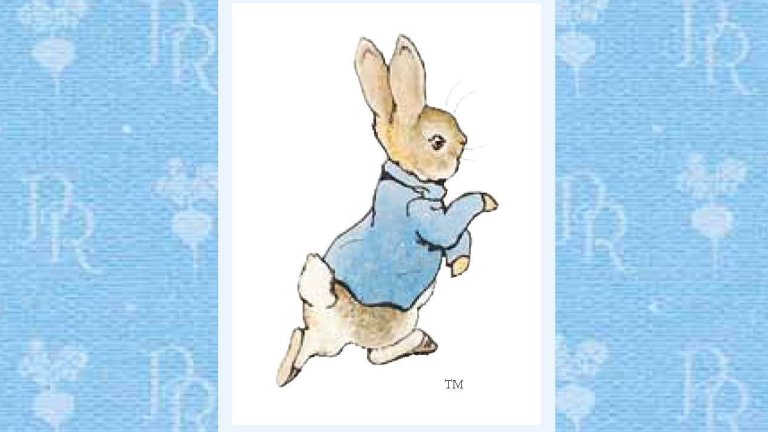 A study revealed how large quantities of microplastics are reaching the Arctic.
"The Arctic's icy expanses are remote, barren, and relatively untouched by human activity. Or at least, they were. Microplastics, which have been found in the Great Lakes, the oceans, and even human waste, are now a common occurrence in the Arctic. These particles, which are smaller than 5 millimeters across, can come from diverse sources including plastic trash, car tires, and even cosmetics. New research in published Wednesday in Science Advances shows how surprising quantities of microplastics are reaching the Arctic."
Star Trek: Deep Space Nine's two-part "Past Tense" episode is chillingly predictive.
"Almost every morning, I look at the news, and it becomes clear we are living in the darkest timeline. One of the few good things that have come into my life this summer (besides Craig of the Creek) is my slow adventure through Star Trek: Deep Space Nine. Not only is the show as amazing as everyone has told me, but it has so much heart, compassion, and hope for humanity that it makes me feel safe. However, there are also episodes like seasons three's two-part "Past Tense" that are too eerily on the nose as to what we are going through at the moment in the real world."
Here's how the invention of spreadsheet software changed the financial industry.
"In 2010, a pair of researchers published a controversial economics paper. It was cited by UK politicians to justify austerity measures that sparked economic and employment crises, and anti-austerity protests—measures that the UN later called "punitive, mean-spirited, and often callous" inflicting "great misery." In 2013, however, this widely influential paper was found to have been substantially off in its estimates, thanks in part to a simple spreadsheet error: specifically, "a few rows left out of an equation to average the values in a column," the Guardian wrote at the time."
Here's how George Takei used his personal experiences to help shape The Terror: Infamy.
"If you enjoyed Season 1, you'll get exactly none of it in Season 2," showrunner Alexander Woo warned select members of the press during a roundtable chat at the 2019 Television Critics Association summer tour in Los Angeles."
Here are nine facts about The Tale of Peter Rabbit.
"More than 100 years after its original publication in 1902, Beatrix Potter's The Tale of Peter Rabbit remains one of the most beloved children's books ever printed. Here are a few more facts about the naughty bunny who got caught sneaking into Mr. McGregor's garden."
Facebook has allegedly been cancelling ads for a NASA book project due to flat earther complaints.
"Facebook has been canceling ads for a photo book about NASA on complaints from flat earthers and moon landing deniers, according to the photographer behind the project."