News
Link Tank: New Lego Star Wars Star Destroyer Is 4 Feet Long
The Lego Star Wars Star Destroyer, It: Chapter 2, Transcendental Meditation, and more in today's daily Link Tank!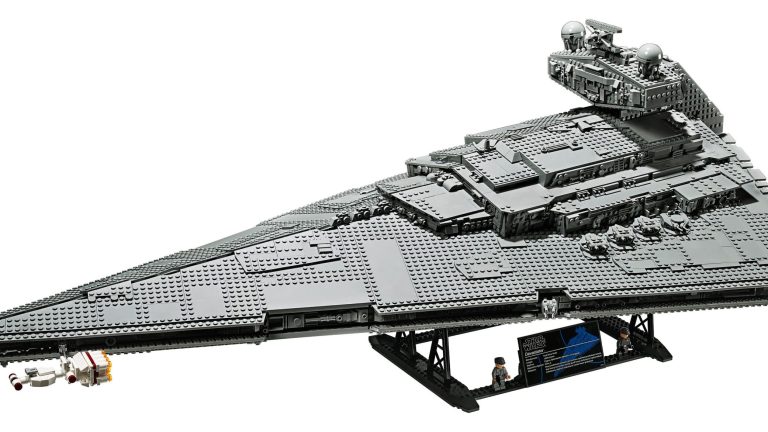 Here's how transcendental meditation helped celebrities like pop artist Katy Perry. 
"On a sunny April morning in 2018, I stood in a conference hall in one of the strangest and most sacred places on the planet: Vatican City. I looked out toward a surprising audience: integrative doctor Dr. Deepak Chopra, actor Orlando Bloom, professional golfer Jack Nicklaus, life coach Tony Robbins, director of the National Institutes of Health (NIH) Dr. Francis Collins, and Bishop Paul Tighe, among others."
Here's how the character of Bill Denbrough is a great example of survivor's guilt in It: Chapter 2.
"Young Bill Denbrough spent most of 2017's IT struggling with the death of his brother, Georgie. When Georgie asked Bill to play with him, Bill pretended to be sick but made his little brother a boat to let run in the river so that he could have fun and let Bill stay inside. In doing so, Georgie fell victim to the murderous clown Pennywise, and thus, Bill's obsession with taking down the clown began."
The new Ultimate Collector Series Imperial Star Destroyer is nearly four feet long.
This year marks the 20th anniversary of LEGO holding the Star Wars license, and it seems like the company is planning to close it out with a bang. Fans of the space saga's various ships being depicted in brick form will soon be able to obtain an Ultimate Collector Series Imperial Star Destroyer, a massive 4784-piece kit that measures 43 inches long, 26 inches wide, and 17 inches tall when fully assembled.
An ancient rock reveals what it was like on the first day after the dinosaur-killing impact event.
"Scientists say they have spotted evidence of what it was like on the first day after the dinosaur-killing impact event, thanks to an analysis of rock taken from the famous Chixculub crater. An asteroid slammed into Earth around 66 million years ago, causing catastrophic events that changed the course of life on this planet. Rock cores recently taken from the resulting crater show evidence of hills, tsunamis, fires, and atmosphere-altering gases, all produced in the first day after the impact."
Here's why Marriage Story is probably the best film to come to Netflix this year.
"There are a handful of moments in Noah Baumbach's latest film, Marriage Story, that I feel like I will return to again and again. A blistering monologue from Scarlett Johansson describing how love dissipates; a surprising musical performance from Adam Driver; a fight between the two of them that is one of the most excruciating depictions of a couple verbally eviscerating one another. As soon as it hits Netflix, which produced and is distributing the movie, on December 6, I can only imagine I'll pinpoint the timestamps so I can hop into these scenes to have my heart ripped from my body once again."
Death Stranding will include a very easy mode for casual gamers.
"Hideo Kojima, creator of the Metal Gear series, will release his first independent game since leaving Konami on Nov. 8. But Death Stranding isn't just for gamers to enjoy, movie lovers will be offered a way to experience it, too."