News
Link Tank: New Episode of Watchmen Fuels Adrian Veidt Theory
The Patriot Act With Hasan Minhaj, Watchmen HBO Theories, Uber CEO, and more in today's daily Link Tank!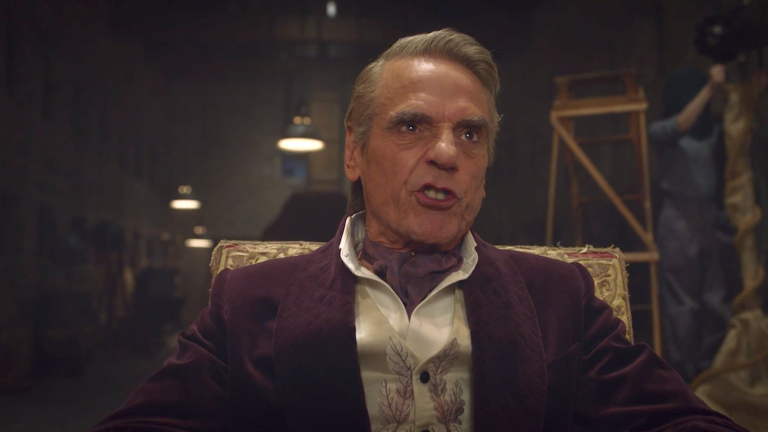 The latest episode of HBO's Watchmen fuels a bizarre theory about Adrian Veidt/Ozymandias.
"In a show full of weird characters, the weirdest part of HBO's Watchmen is easily Adrian Veidt/Ozymandias (at least, that's who we think Jeremy Irons is playing in a series of scenes disconnected from the rest of the story). Theories abound, including the idea that Irons isn't playing Veidt at all, but the most convincing theory so far picks up on some very subtle clues to argue that the Ozymandias plot could be happening in a totally separate timeline."
Netflix CEO Reed Hastings defended his company's decision to pull an episode of The Patriot Act.
"When someone tells you who they are, believe them. On an episode of The Patriot Act, comedian Hasan Minhaj talked about Saudi Arabia and was critical of its Royal Family. As a result, the Crown Prince wrote to Netflix to have the episode taken down in the country—and Netflix complied."
Uber CEO Dara Khosrowshahi referred to the murder of journalist Jamal Khashoggi as a mistake.
"Uber CEO Dara Khosrowshahi is facing harsh criticism after he defended the Saudi government, one of the largest investors in Uber, on a TV news show that aired Sunday night. Khosrowshahi was asked about the 2018 murder and dismemberment of Washington Post journalist Jamal Khashoggi, which the CIA believes was ordered by top Saudi officials. Khosrowshahi downplayed the murder, calling it a "mistake" and saying that even Uber makes mistakes."
An arctic blast is coming to the U.S. with temperatures expected to break 170 records.
"For a large part of the country, the radiators are now alive and kicking. They know something is coming. Each radiator is informing us of winter's approach in its own special, disruptive way. That incessant clanging? It translates to "there will be an arctic blast coming through central and eastern US from this Sunday to Tuesday." The hissing like the jaw-clenched expletive that follows a toe stub? Your steel whistleblower's saying, "forecasters are predicting 170 record-breaking temperatures from Monday to Wednesday."
Here are nine interesting facts about underground railroad hero Harriet Tubman.
"Reverend Paul Carter, who has led tours of Harriet Tubman's longtime home in Auburn, New York, for more than 25 years, is often startled by how little people know of this escaped enslaved woman turned Underground Railroad guide and Civil War spy. He and the property's president and CEO, Karen Hill, are happy to educate people about Tubman's remarkable life. Carter leads visitors through part of the property Tubman owned for five decades, which is now part of the National Park system. "We absolutely think she is one of the all-time great Americans," Hill says. Here are nine facts Carter and Hill share that tend to stun visitors."
Instagram will start to hide likes for a small portion of users in the United States.
"Instagram started to hide likes in select countries earlier this year, and it will soon do the same in the United States. The decision comes as the Facebook-owned social network tries to deprioritize likes on the platform. Some users appear obsessed with getting likes more than anything else to measure popularity, but that's not Instagram's purpose. The platform exists for users to share special moments with friends. Now, it'll try lessening the importance of this single statistic by hiding it altogether."