News
Link Tank: Netflix To Lose "The Office" By 2021
The Office, Apex Legends, Judi Dench, and more in today's daily Link Tank!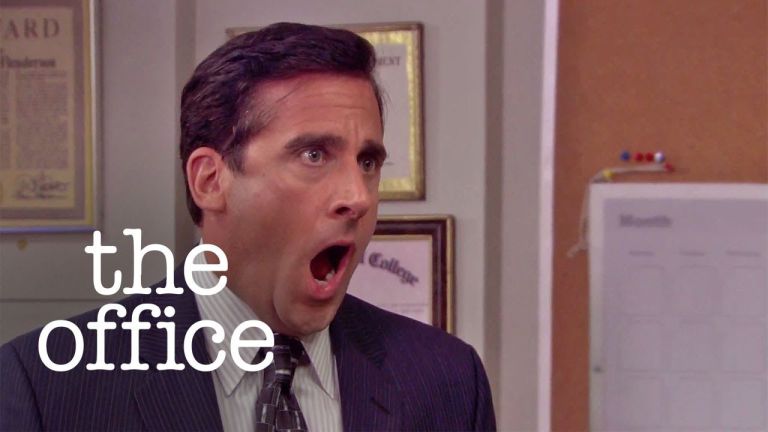 Here's why a direct sequel to Apex Legends will likely never happen.
We're on the verge of a new era in gaming, and Apex Legends developer Respawn Entertainment is taking a big step forward by admitting that a direct sequel to Apex Legends is "never" going to happen. The company's holistic appraisal of the game it's making — the most polished and competitive live service battle royale game around — bodes well for its future.
Judi Dench defended Harvey Weinstein and Kevin Spacey in an interview.
"British acting legend Dame Judi Dench has spoken out in defense of alleged sexual abusers Kevin Spacey and Harvey Weinstein. Both men are currently in the midst of legal battles regarding their alleged conduct, and are two of the highest profile men to fall during the Me Too Movement."
A photo from the International Space Station shows the Raikoke volcano erupting.
"Astronauts aboard the International Space Station caught the spectacular eruption of the Raikoke volcano off of Russia's Kamchatka Peninsula over the weekend."
Here's why Drag Brunch is the most important meal of the week.
"On a sunny Sunday afternoon, there is a raucous line down the block of an industrial street in Brooklyn's Bushwick neighborhood, and it had only just turned noon. A line this early on a weekend is rare in the neighborhood, but brunch is a contact sport in New York. You and your friends have to run a flawless, coordinated attack in order to snag a seat at temples to the meal like Clinton St. Baking Company and Russ & Daughters Cafe."
Here are sixteen savage insults from President Theodore Roosevelt.
"Theodore Roosevelt had a way with words. Over his lifetime, the eminently quotable president and author popularized many witty turns of phrase. And though he wasn't fond of swearing, Roosevelt didn't always speak softly, either—he was capable of delivering a savage insult when he felt it was appropriate (though usually he saved his irritation for letters and didn't deliver the insult to his enemy's face). Here are just a few of them."
The Office will be leaving Netflix for a rival streaming service by 2021.
One of Netflix's most popular TV shows, The Office, is leaving the streaming service for NBCUniversal's rival product in January 2021. On Tuesday, Netflix tweeted out the news. "We're sad that NBC has decided to take The Office back for its own streaming platform," it said. In a press release, NBCUniversal said it had secured "the exclusive domestic streaming rights" to The Office. "All nine seasons of this beloved NBC sitcom will be available on the company's soon-to-be-launched streaming service for five years, beginning 2021," the company added.