News
Link Tank: NASA's Voyager 2 Spacecraft Exits Solar System
Voyager 2, Llamageddon, Puerto Rico, and more in today's daily Link Tank!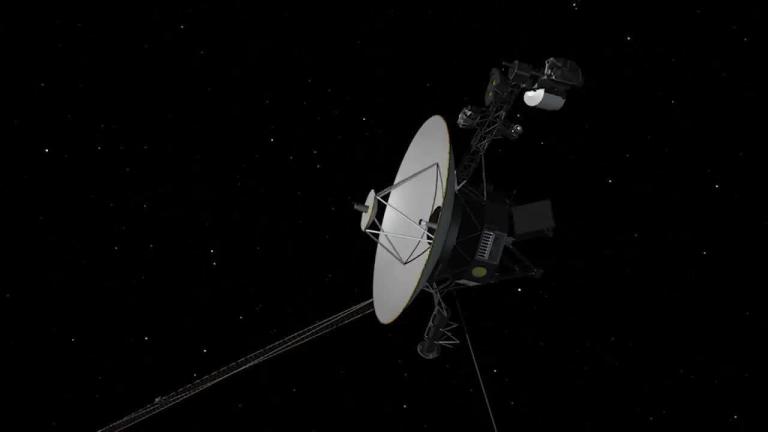 A seven year-old YouTuber made 22 million dollars in 2018.
"For some YouTube stars, playing with toys is a full-time job. "Unboxing" shows make up some of the most popular channels on the site, and they rake in big bucks. In fact, YouTube's highest-paid star in 2018 runs a toy channel. Oh, and he's 7."
NASA's Voyager 2 spacecraft exits the solar system after 41 years.
"After a 41-year journey, NASA's Voyager 2 spacecraft is officially the second human-made object to leave our solar system. Researchers announced on Monday that on November 5, Voyager 2 broke through the heliosphere, the bubble of ionized particles that envelops the solar system. This spectacular outcome, the Voyager project scientists revealed at the fall meeting of the American Geophysical Union, was never guaranteed when the craft launched in 1977."
Nick Cannon defends Kevin Hart by pointing out double standards. 
"Last week, Kevin Hart stepped down as host of the Oscars just about 24 hours after he was first announced as having taken the gig. The Academy asked him to apologize for old homophobic tweets and standup bits, which he refused to do (though he did offer an apology, so perhaps it was just the idea of an ultimatum he was objecting to)."
A film called Llamageddon costs 1 million to buy on Amazon.
"If you were recently left reeling by Odeon's £40 cinema tickets, this latest proffering from Amazon will have you up in arms. Llamageddon, a film whose premise you could probably guess (a killer space llama descends on Earth to attack a house party), is for sale on the site for the princely sum of $1 million. Before you balk, that's only £790,000 for us UK dwellers."
Images from NASA show how Puerto Rico is still struggling to recover from Hurricane Maria.
"It's been more than a year since Hurricane Maria ran roughshod over Puerto Rico, but the island is still struggling to escape from under its long shadow. New imagery released on Monday at the American Geophysical Union's annual meeting shows the challenges of getting the light back on. The insights the researchers reveal could be used to help respond to the next disaster on the island or anywhere throughout the Caribbean."
Hackers have opened up the system of The PlayStation Classic during its first week on sale.
"The PlayStation Classic launched on Dec. 3 complete with 20 games to play, but it wasn't all good news. Not only was there some disappointment over the game choices Sony made, but nine of the titles are slower PAL versions. But there's another (positive?) quirk to the Classic: it's really easy to hack."
How did SYFY bring George R.R. Martin's Nightflyers to the small screen?
"George R.R. Martin has become synonymous with his work dealing in fierce dragons and violent family drama, but long before he penned the first novel in the Game of Thronesbook series, Martin made the science fiction genre his playground. As speculation continues running rampant about the final season of his hit HBO series — as well as the upcoming and shrouded prequels — SYFY has detoured into the world of the author's 1981 novella, Nightflyers."