News
Link Tank: Most YouTube Originals Will Be Free in 2019
YouTube Originals, George R.R. Martin, A Christmas Story, and more in today's daily Link Tank!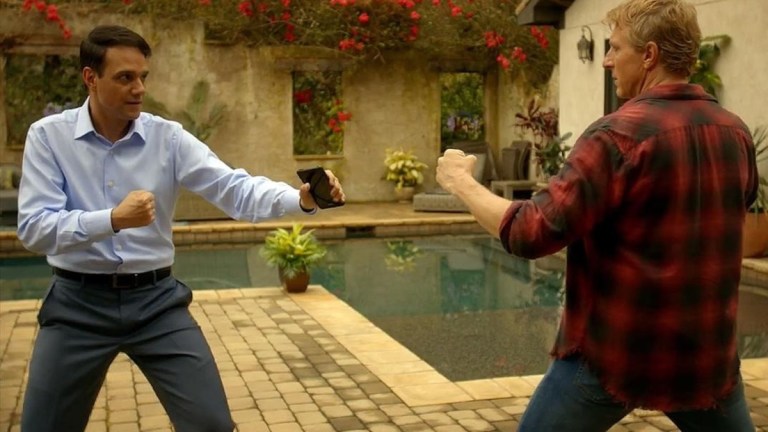 Sony re-edited Venom into a romantic comedy trailer for its upcoming DVD/blu-ray release.
"On Tuesday, Sony got into the holiday spirit by unleashing a new trailer for the Digital and Blu-ray release of Venom, the dark Marvel superhero movie (not produced by Disney) starring Tom Hardy. The film will be available on digital formats on December 11 and on physical Blu-ray on December 18. But unlike the straightforward and boring presentation of yet another dark superhero movie, Sony took notice of the internet's thirst for a Venom-Eddie Brock romance by cutting the film's trailer into the style of a romantic comedy."
Does it matter if George R.R. Martin never finishes A Song of Ice and Fire?
"George R.R. Martin's new book Fire & Blood tells the history of the family that ruled Westeros for generations, the Targaryens, until Robert's Rebellion led to, well, the hot mess that we are all dealing with in the modern era of the books. For a lot of fans, this book was a fine addition to their ASOIAF collections, but it led to the usual question of "is GRRM ever gonna finish the series?" In a B&N Blog post by Ross Johnson, titled "George R. R. Martin Might Never Finish A Song of Ice and Fire, and That's OK" which asked what would it matter if Martin never finishes the series and HBO just creates a canon ending."
A recent study indicates that unicorns were actually real.
"Like with all great, storied artists, unicorns earned their fame posthumously. The early unicorn was like the O.G. Van Gough, but without opposable thumbs or a beret. No, we're not making this up. As it turns out, the beloved creatures did, in fact, exist — long before Starbucks titled a drink in their honor. A recent study published in science journal, Nature Ecology & Evolution, confirms that the fabled animals are not mythical creatures akin to My Little Pony dolls, but rather, a real species of single-horned mammals called elasmotherium sibiricum that roamed the earth approximately 39,000 years ago, before becoming extinct as the result of sweet sweet climate change. And here's a hot take: they were ugly as hell."
Apple just launched an entrepreneur camp for women.
"Apple has a new opportunity aimed squarely at female app developers. The Cupertino, Calif. tech giant just launched a new Entrepreneur Camp for app-driven organizations founded and led by women. During its pilot session, slated to begin this January, Apple will mentor 10 companies.
The DOJ has indicted individuals involved with massive digital advertising scam. 
The Department of Justice has unsealed indictments against eight persons allegedly behind two separate massive digital advertising scams, 3ve and the charmingly named Methbot, The Verge reported on Tuesday. According to a DOJ press release, six of the defendants were identified as Russian nationals (one held dual Russian-Ukrainian status), while the remaining two were from Kazakhstan."
Most YouTube Originals will be free to watch in 2019.
"YouTube has stayed tight-lipped about the number of subscribers its YouTube Premium service has. However, with the news that the Google-owned service is to make its YouTube Originals programmes – the main draw to the subscription service – free to all, questions are being raised."
Read about how the iconic tounge on flagpole scene in A Christmas Story was filmed. 
"If the classic 1983 holiday movie A Christmas Story taught us anything, it's to be wary of BB guns, mall elves, and flagpoles. More specifically: sticking your tongue on a frozen flagpole. Of course, that's the situation little Flick (played by Scott Schwartz) found himself in when he was challenged to a triple dog dare. Fortunately, though, the child actor didn't actually have to subject his tongue to ice-cold metal, CinemaBlend has reported. Instead, a suction apparatus was attached to the pole to create the illusion of Schwartz's tongue being stuck, without the risk of ripping off chunks of flesh for real."