News
Link Tank: 5 Most Overused Tropes In Superhero Movies
Superhero Movies, Harry Potter and the Prisoner of Azkaban, Kakegurui, and more in today's daily Link Tank!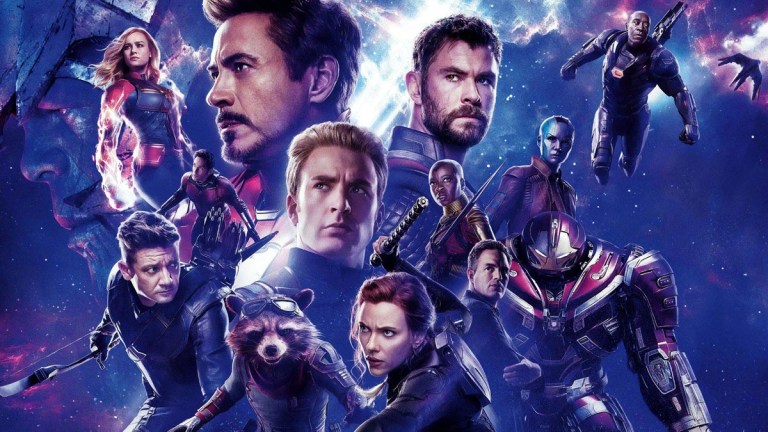 NASA and SpaceX will be studying x-rays found in objects like black holes.
"The hidden details of some of the most exotic astronomical objects in our universe may come into greater focus, once SpaceX puts it into orbit. NASA has contracted with Elon Musk's aerospace firm to the tune of $50.3 million, it announced this week, to provide the launch vehicle for the Imaging X-Ray Polarimetry Explorer (IXPE) mission, which will allow astronomers to measure polarized X-rays from objects, such as black holes, neutron stars, pulsars and supernova remnants. The launch is scheduled for April 2021."
Here are five overused tropes found in superhero movies that need to be avoided.
"It's not a secret that we love superhero films here at The Mary Sue. We've seen a whole lot of them, and after years of watching every superhero movie under the sun, we've got some notes. Superhero films are getting better now that they've lost the general "hero punches thing, saves the day" plot, and are more interested in really exploring the unique characters, but there are a few all-too-common tropes they should start avoiding to make things a little less cliche and keep the genre going strong creatively."
A full-scale Saturn V rocket will be digitally projected on the Washington Monument next week.
"The 50th anniversary of the Moon landing is coming up on July 20 and there are events being held all around Washington D.C. to celebrate. One of the coolest events will be at the Washington Monument, where a full-scale, 363-foot Saturn V rocket will be digitally projected on the landmark as a 17-minute show about the Apollo 11 mission plays on screens nearby."
Netflix's new anime Kakegurui is a wild high-stakes thriller about gambling.
"Hyakkaou Private Academy is one of Japan's most prestigious and peculiar schools, operated entirely by its student council. Hyakkaou's students aren't thriving because of their academic prowess or athletic accomplishments — they're each propelled by their ability to gamble."
Here are eight facts about Harry Potter and the Prisoner of Azakaban.
"Longtime Harry Potter fans who feel like first-years at heart may find it hard to believe, but the books have been around for decades. This year marks the 20th anniversary of the release of Harry Potter and the Prisoner of Azkaban, the third installment in J.K. Rowling's fantasy series, which follows Harry as he faces Dementors, investigates the mysterious Sirius Black, and gets through his third year at Hogwarts."
NES games will be getting a rewind feature on Switch.
"On July 17, any NES game played on the Nintendo Switch will allow players the option of rewinding time and undoing any mistakes they made. It's become much harder to die in modern games, or death has been turned into its own mechanic and minimized as a barrier to progression. In the 1980's that wasn't the case, and a single hit in a game could send you right back to the beginning. It was often much more frustrating than it was fun."