News
Link Tank: Lady and the Tramp Remake Stars a Rescue Dog
Lady and the Tramp, Dancing With The Stars, The Boys Season 2, and more in today's daily Link Tank!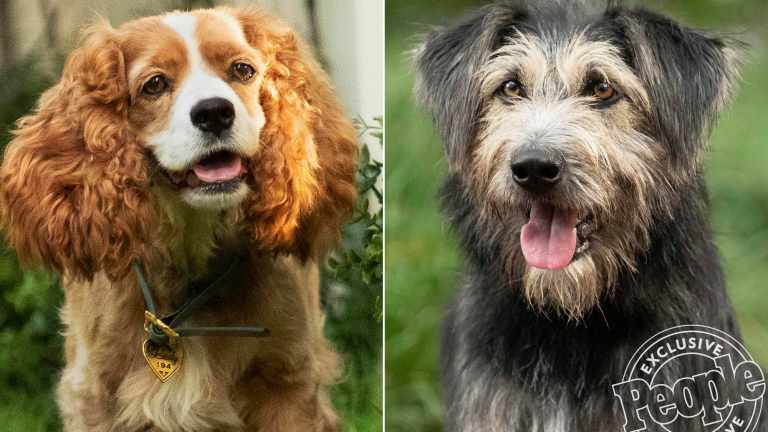 Here's how Billy Butcher can defeat Homelander in the second season of The Boys.
"Amazon's The Boys follows a group of vigilantes in their attempts attempt to bring down a team of corrupt, corporation-backed superheroes, or "Supes," known as The Seven. It's not exactly a fair fight, though the Boys manage to do pretty well in Season 1 despite some serious disadvantages. But in Season 2, our heroes could take advantage of a plot from the original comic series to really even the playing field."
Here's why people are angry about Sean Spicer joining the next season of Dancing With The Stars.
"The full "celebrity" cast of the next Dancing with the Stars has been revealed: Christie Brinkley, "The Bachelorette" Hannah Brown, "Queer Eye" star Karamo Brown, country singer Lauren Alaina, actor James Van Der Beek, NFL legend Ray Lewis, former Fifth Harmony singer  Ally Brooke, NBA star Lamar Odom, "Kenan and Kel" star Kel Mitchell, former Supremes singer Mary Wilson, "The Office" star Kate Flannery, and (deep sigh) former White House press secretary Sean Spicer."
Here's why Senator Bernie Sanders' proposed climate plan is nothing short of a revolution.
"On Thursday, Bernie Sanders released his long-awaited presidential climate plan. And folks, Bernie is gonna Bernie. You can hear his voice in everything as it spits hot fire about prosecuting the fossil fuel industry, uplifting workers, and creating a whole swath of new public works programs and infrastructure. It also calls for 100 percent renewable energy for transportation and electricity sectors by 2030 while eschewing nuclear power and demilitarizing the world, setting a goal that's somewhere between wildly ambitious and out of reach. In that regard, it perfectly captures the iconoclastic nature of the Vermont senator himself. But whether it can be implemented is a big question mark."
Here's why Holt McCallany is the MVP of the second season of Netflix's Mindhunter.
"Like the FBI agent he plays on Netflix's Mindhunter, Holt McCallany takes his work home. When I spoke with the veteran character actor, who portrays stocky, flat-top sporting investigator Bill Tench on the David Fincher produced serial killer drama, he immediately told me about his recent trip to the Lethal Amounts Gallery in downtown Los Angeles, where he saw an exhibit featuring paintings and personal artifacts of the murderous cult leader Charles Manson. In preparing for the second season of Mindhunter, which features an interview with Manson, McCallany immersed himself in Mason-related research and couldn't shake his personal interest in the subject matter. At the exhibit, he came face to face with Michael Brunner, the now 51-year-old son of Manson."
The upcoming Lady and the Tramp remake stars a mixed-breed rescue dog from Arizona.
"Following the success of The Lion King, Lady and the Tramp will be the next classic Disney movie to be revamped in 2019. And while most of Disney's live-action remakes boast star-studded casts, the lead in this upcoming film is totally unknown. That's because Monte, a mixed-breed dog from Phoenix, Arizona, spent his pre-Hollywood days living in animal shelters."
Walmart has sued Tesla after its solar panels have caused several fires.
"Tesla may be best known for its electric vehicles, but Elon Musk is also heavily invested in solar energy after acquiring SolarCity in 2016. Now Tesla is facing a lawsuit after Walmart accused it of solar installations so poor they caused several fires."