News
Link Tank: Kilmonger May Return For Black Panther 2
Kilmonger, Russian Doll, Avengers: Endgame, and more in today's daily Link Tank!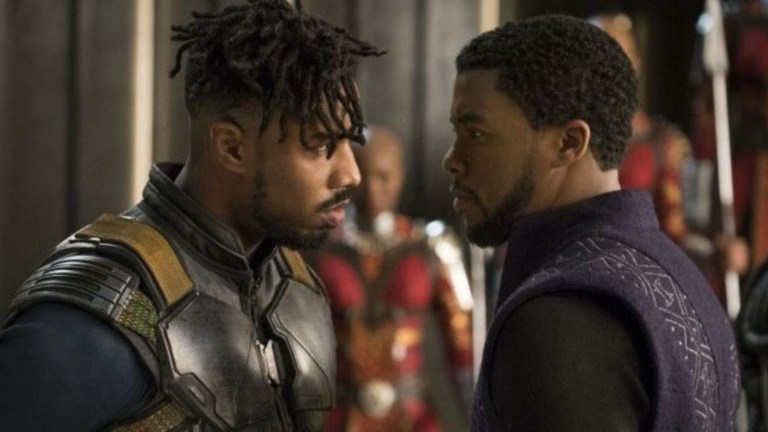 Here's why women and men experience happiness differently.
"Who's happier, men or women? Research shows it's a complicated question and that asking whether males or females are happier isn't really that helpful, because essentially, happiness is different for women and men. Women's happiness has been declining for the past 30 years, according to recent statistics. And research shows that women are twice as likely to experience depression compared with men. Gender differences in depression are well established, and studies have found that biological, psychological, and social factors contribute to the disparity."
Here's why Kilmonger may return for the Black Panther sequel.
"Step aside, all other Marvel villains, Erik "Killmonger" Stevens (Michael B. Jordan) is still the king of the comic book movie villains. The villain was one of the best parts of an already exquisite superhero film in Black Panther, but (spoilers) the film saw him meet his end at the end of the film. After delivering one of the most powerful lines in Marvel history—"Bury me in the ocean with my ancestors who jumped from the ships, because they knew death was better than bondage."—Killmonger died looking at a Wakandan sunset, sitting next to his cousin T'Challa (Chadwick Boseman)."
A WWI grenade has been found at a potato chip factory in Hong Kong. 
"A hand grenade that authorities say is from World War I turned up unexpectedly at a potato chip factory at an industrial estate in Hong Kong last week, the South China Morning Post reported Saturday. The grenade is thought to have originated in France before being shipped to a Calbee snack factory in Hong Kong, the Post said. It was reportedly coated with mud when it was obtained by law enforcement, leading them to believe it may have been buried in a potato field and mistakenly included in the shipment."
Snopes and Facebook have ended their partnership.
"One of Facebook's fact-checking partners, Snopes.com, has decided to bail on its partnership with the social network. "We want to determine with certainty that our efforts to aid any particular platform are a net positive for our online community, publication, and staff," Snopes said in a statement on Friday."
A LEGO toy may have leaked an Avengers: Endgame spoiler.
From watching each and every Marvel Cinematic Universe film for Easter Eggs to constantly refreshing the Avengers: Endgame IMDb page, Marvel fans have searched far and wide for any spoilers for the upcoming movie. Turns out that a 1.5-inch plastic toy might have just provided us with a major revelation that confirms many fans' ongoing speculation.
Here's an explanation of the season finale of Netflix's Russian Doll.
When crafting the final moments of the first season of Netflix's Russian Doll, creators Natasha Lyonne, Leslye Headland, and Amy Poehler didn't want to crib from Groundhog Day — the film to which their series is most frequently compared given that its heroine, played by Lyonne, keeps reliving the same day over and over. Instead, the seemingly random parade filled with crust punks who have emerged from Tompkins Square Park in a sort of jubilee is a nod to the Italian master Federico Fellini.